No 20,000 Leagues For David Fincher And Girl With The Dragon Tattoo Sequel May Go Ahead Without Him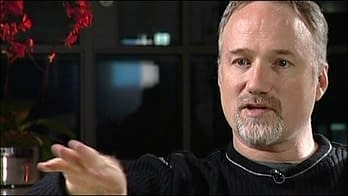 David Fincher's $200 million 3D 20,000 Leagues Under the Sea adaptation has been scrapped, with Fincher and screenwriter Andrew Kevin Walker both moving on to other projects, according to a report by The Playlist.
It would seem that the 20,000 Leagues Under the Sea project has actually been dead for a few months now and the recent box office woes that Disney are going through with The Lone Ranger certainly won't encourage the studio to resurect it either. Non-franchise films with large budgets aren't exactly the flavour of the month in Hollywood at the moment.
Fincher has another feature, Gone Girl, lined up, with Ben Affleck in the starring role, and will begin shooting it later this year. He doesn't have an actress cast for the female lead yet but The Hollywood Reporter are claiming that Rosamund Pike is currently the front-runner.
It's also starting to look very much like Fincher won't be directing The Girl with the Dragon Tattoo sequel, The Girl Who Played with Fire, as there doesn't appear to be much free time in his or Daniel Craig's near future to squeeze it in. According to The Playlist, Sony were not happy when they heard the news about Gone Girl so it looks likely that they might move ahead with a different director.
Further work is going ahead on the script for The Girl Who Played with Fire, with Andrew Kevin Walker, who was working on 20,000 Leagues, reportedly almost finished on a new draft.
The Girl with the Dragon Tattoo wasn't exactly a runaway success financially but it did turn a profit so I'd be surprised if Sony don't capitalize on the fan-base for the books and the first film and move forward with a sequel quickly and more cheaply than the first.