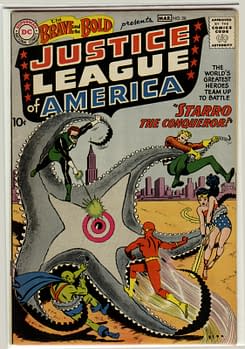 Despite rumours to the contrary, there was no announcement in Hall H today of a Flash or Justice League movie. This doesn't mean they aren't real, it just means they aren't announced.
Similarly, the previous rumours don't mean the are real. I guess we'll have to see. But, just for clarification, there was NO word at all about The Flash or Justice League.
Still – everybody is still going BANANAS about Batman and Superman crossing over at last.
See also:
Warner Bros. Announce Zack Snyder And David Goyer Writing Batman-Superman For 2014 Shoot
It's Official: Warner Bros. Announce Batman-Superman Movie
Enjoyed this article? Share it!