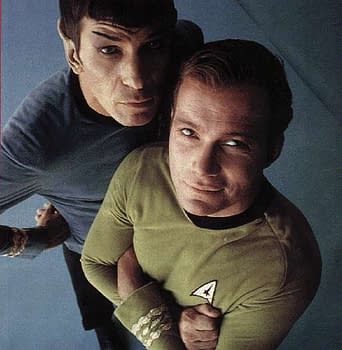 I think The Original Series was the most appealing and satisfying Star Trek for both the casual and also the most determined, invested viewer until at least the 2009 movie came along and, arguably, seduced the casual audience yet more successfully.
As such, this complete Blu-ray set of all of the episodes from that '66-'69 run should find themselves on an awful lot of shelves.
And now's a good time to add them to yours, if you at all fancy it. The box's RRP is $179.98 but Amazon have just slapped it with an amazing $69.99 price tag.
All of the discs included are region free, so they'll work internationally, and there's plenty of supplements including alternate versions of episodes and tributes to the talent. Above all else, though, there's the astonishing Blu-ray presentation. These episodes never looked this good on broadcast, and I found some scenes to be absolutely jaw-dropping.
Enjoyed this article? Share it!