"Oblivion Song": Robert Kirkman, Lorenzo De Felici Comic Being Developed as Feature Film
A little over a year after writer and series co-creator Robert Kirkman took to the stage at Image Expo 2018 to introduce the comic book world to Oblivion Song, Skybound Entertainment announced on Tuesday that the hit Image title (co-created by artist Lorenzo De Felici) is being developed as a feature film with Universal Pictures. Sean O'Keefe (Wonderland, upcoming Netflix "Spenser" project) is set to pen the script, with Skybound's film team (including Kirkman, David Alpert, Bryan Furst, and Sean Furst). Universal's Executive Vice President of Production Jon Mone and Director of Development Lexi Barta will oversee the project on behalf of the studio.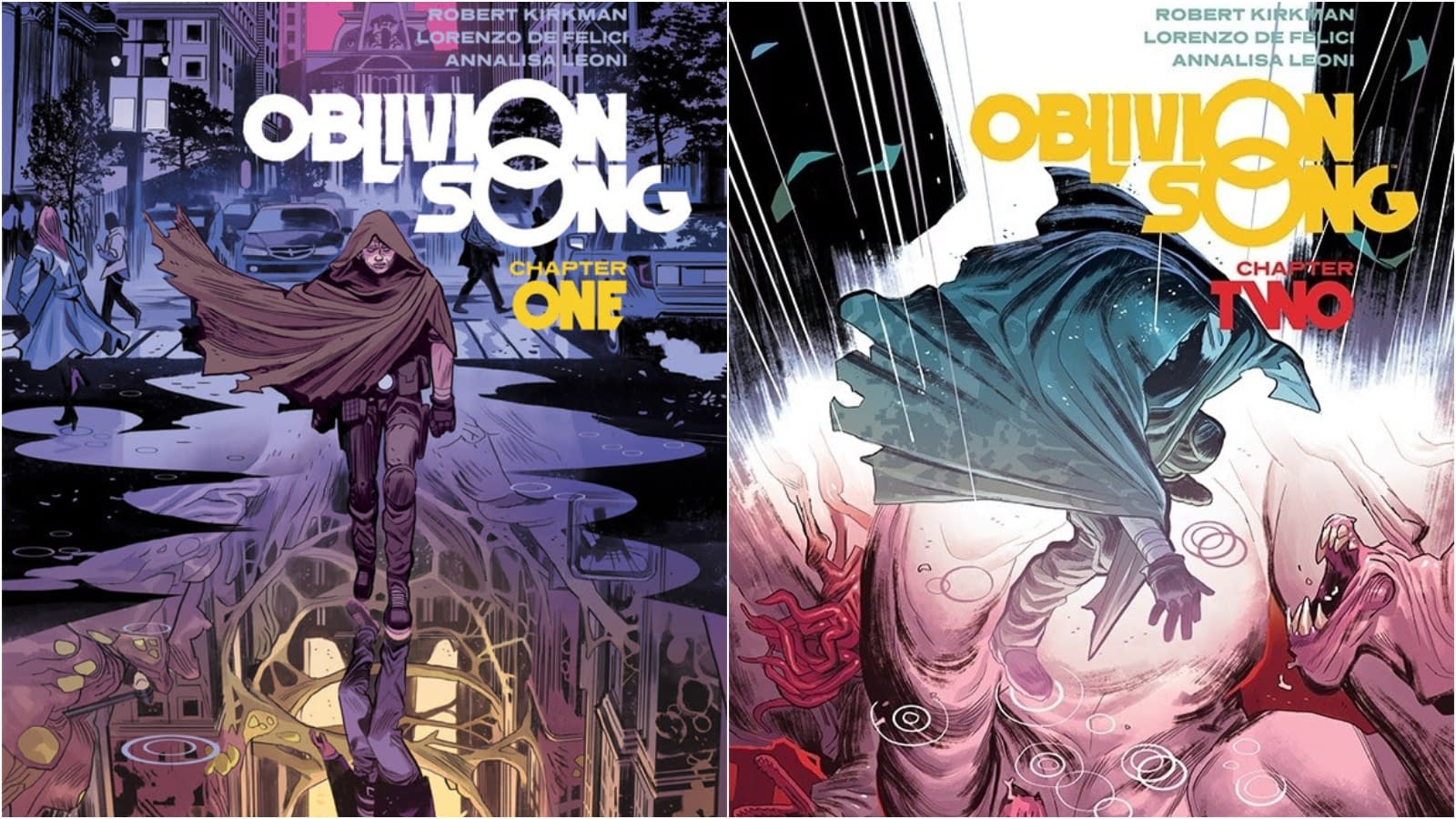 (UPDATE: To clear up any afternoon confusion, Bleeding Cool was able to confirm that the project is indeed a film and not a television series, as has been reported elsewhere.)
Here's a look at the teaser trailer for the comic book's initial release:
Oblivion Song takes place a decade after 300,000 citizens of Philadelphia were suddenly lost in Oblivion. The government made every attempt to recover them but after many years they gave up. Nathan Cole won't. He makes daily trips, risking his life to try and rescue those lost, alone and afraid, living in the apocalyptic hellscape of Oblivion. But maybe… Nathan is looking for something else. Why can't he resist the siren call of the Oblivion Song?
Created by writer Kirkman and artist De Felici, Oblivion Song is published by Skybound Entertainment and Image Comics. Annalisa Leoni is the colorist, Rus Wooton is the letterer, and Sean Mackiewicz served as the book's editor.
In an earlier interview with Entertainment Weekly, Kirkman had high hopes for a film adaptation:
"I think there is a potential there. I think it is a story that would lend itself to that kind of an adaptation. I don't know if it would be a huge budget television show or if it would be a cool series of movies. I could see it going either way. I'm focused on the comic right now, and that kind of stuff is still on the backburner. But I wouldn't be surprised if there was something going on with it at some point soon."