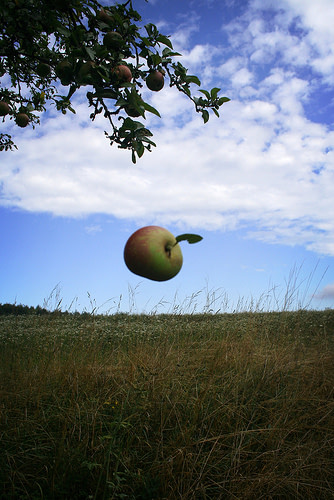 Alfonso Cuaron helped the Harry Potter series to an early peak, brought tracking shot trickery to the fore in Children of Men and took MILF-lore to the art house with Y Tu Mama Tambien.
Next up, the incredibly ambitious science fiction film, Gravity. JoBlo have somehow gotten their hands on what they're calling an official synopsis for the film. It's a tad spoilery, but I'm sure the trailer and maybe even poster will be too:
[Sandra] Bullock plays Dr. Ryan Stone, a brilliant medical engineer on her first shuttle mission, with veteran astronaut Matt Kowalsky [George Clooney] in command of his last flight before retiring. But on a seemingly routine spacewalk, disaster strikes. The shuttle is destroyed, leaving Stone and Kowalsky completely alone–tethered to nothing but each other and spiraling out into the blackness.

The deafening silence tells them they have lost any link to Earth…and any chance for rescue. As fear turns to panic, every gulp of air eats away at what little oxygen is left.

But the only way home may be to go further out into the terrifying expanse of space.
At some point, the film was to be comprised of just a small number of "takes", with various reports claiming just the one, a couple or a few, or something like twenty or so. None of this has been confirmed yet.
However few takes Cuaron has opted for, I'd expect he'd use Children of Men-style tricks to combine separate takes. Indeed, word is that this is a very technically advanced film, and there's all manner of jiggery pokery involved.
My curiosity runs high.