I reckon somebody should have given the Daleks a feather duster extension so they could clean the cobwebs and dust off of each other. Surely these aren't optimum operating conditions?
Here's a picture of Matt Smith, Karen Gillan and a retro-Dalek on the set of Doctor Who. This was tweeted by Steven Moffat.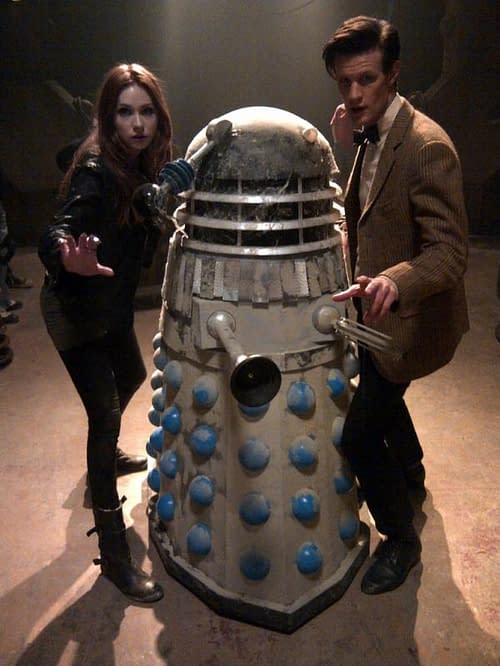 Moffat had been canvassing his stars as to which model of Dalek was their favourite. Smith and Gillan chose this 60's build, while Arthur Darvill instead said:
@steven_moffat I could tweet several incriminating pictures of my favourites but I feel they may be…How do you say?. . . Spoilers?

— Arthur Darvill (@RattyBurvil) March 31, 2012
A hint that he prefers a new Dalek design? Maybe.
As far as we know, the Daleks will appear in the first episode of the new series. Which, as far as we know, is set for late September/early October – but we'll come back to you on that when we have a more stable source.
Enjoyed this article? Share it!