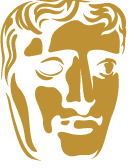 I'm at BAFTA for the unveiling of their EE Rising Star shortlist. This is the public voted award that recognises an up and coming star as part of the main BAFTA film awards. Tom Hardy, Noel Clarke and Kristen Stewart have won before.
Before the short list was announced, I was having trouble imagining who might be on it. This year, unlike previous goes around, there was no long list published. Are we running short of newbies? Does the stack take more than a year to refresh?
Here's the list. Whoever has the biggest and most motivated fanbase will win. Find out who that is on February 10th.
Elizabeth Olson
Andrea Riseborough
Suraj Sharma
Alicia Vikander
Juno Temple
Enjoyed this article? Share it!