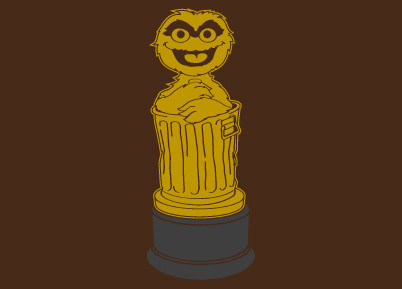 I love this guy, even though his voice seems to have "broken" since the last time I saw him and he's not quite as grouchy as I recalled.
Guy Lodge and Kris Tapley, eat your hearts out.
The image at the head of this post is available as a T-shirt. I want one.