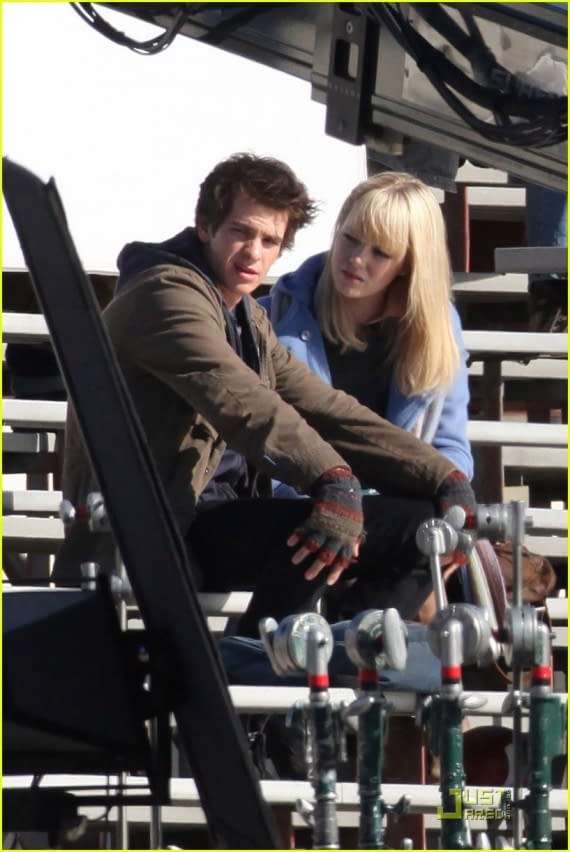 The paparazzi finally caught up with Andrew Garfield, the new Peter Parker, while he was in the midst of filming Marc Webb's Spider-Man. Indeed, they even got a shot of him kissing Emma Stone. That was presumably from during a take, and not from between, right? Right?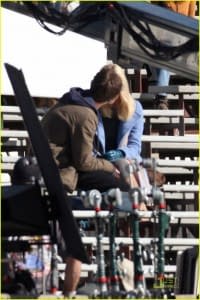 The collection of images – which can be seen in full at Just Jared – don't reveal too many obvious things. We knew Parker and Stacy would be a couple, so the kiss is hardly a bombshell. The characters' dress sense is on show, of course, but that's hardly spoiler material (as interesting as I might personally find it). And I don't know how much it matters that they went and hung out in the bleechers…
Talking of bleechers, don't forget this mysterious casting cal for extras from November:
FILM NEEDS EXTRAS

Looking for Extras for many Scenes…."Panic in the City"……
Based on Action Comic Book…….

(All Types, Ages & Ethncities)

Some Scenes:
Baseball Stadium Scene, Airport Scene, Subway Scene, Street Scene
Due to the timing and location, this casting call now seems sure to have been referring to Spider-Man. So, now we can expect some panic in the streets… and subways, an airport and a baseball stadium. But how so? And why? Surely that's a lot of hysteria for one man-Lizard to create?
Enjoyed this article? Share it!