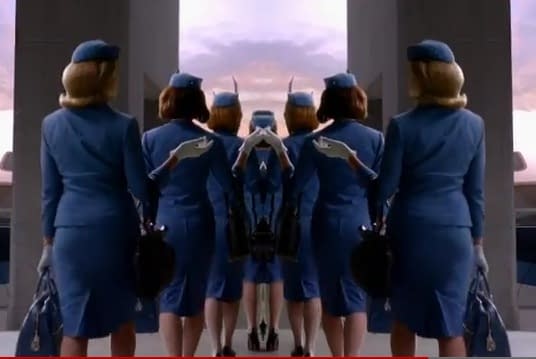 Deadline posted this video and then removed it from their "front page" or main URL, so that you will need a direct link to the post to see it. According to the original story by "The Deadline Team", or "late-night Deadline editor", a "a high-ranking writer" created this Xtra Normal clip as an attack on an ABC, or at least one exec, and their attitudes to the audience, the subtext and the ambitions, or lack thereof, of Pan Am.
Make your own assumptions as to why Deadline buried the post.
Incidentally, ABC have just ordered a few more Pan Am scripts so, lobotomised or not, the series isn't quite dead yet.
Enjoyed this article? Share it!