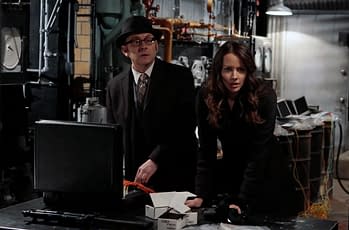 Much like the teams' walk toward fate at the end of Person of Interest's season four finale, the show's future may still be uncertain.
While speaking at a Television Critics Association executive session panel, CBS president Glenn Geller said the network aims to air the series' fifth season soon. "We ordered 13 episodes," he said, according to TV Insider. "We hope to get them on this spring; that's what we're targeting right now … I can't wait for fans of the show to see it."
The fifth season wrapped a while ago and plans for a sixth are up in the air. As previously reported, executive producer J.J. Abrams seems doubtful that the surveillance-obsessed series from Jonathan Nolan and Greg Plageman will continue. But much like the Machine, there is still at least a Pelican Case filled with hope.
Enjoyed this article? Share it!