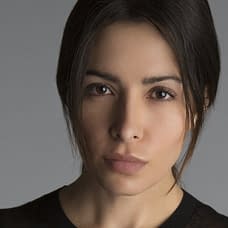 While it is still unclear when Person of Interest's fifth and presumably final season will air, CBS is interested in keeping a member of its cast on the network as Variety reports Sarah Shahi will play Nancy Drew in their upcoming pilot, Drew.
Said to be a contemporary take on the Nancy Drew novel series, Drew sees the junior detective grown up. Working for the NYPD, she continues to use her keen skills to solve crimes and navigate the modern world.
ER's Anthony Edwards will play Nancy's father with Vanessa Ferlito booked to play her partner and Felix Solis as the lieutenant unnerved by Drew's skills and manner.
It is unclear if Drew will go to series.
Enjoyed this article? Share it!