Let's tackle them in the order of the headline. Here's a mini-poster for Takashi Miike's Phoenix Wright film, or Gyakuten Saiban to its mother.
The hand there belongs, I believe, to a blogger from Andriasang in too much of a hurry to find a scanner.
I like the screen device they're using in the film, and seeing it smashed on the poster is a nice nod and a wink to the character stepping out of "artificial" videogames and into the "reality" of a movie. Seems a shame that it won't be in 3D, though.
Here's the first full trailer for the film:
And here's the Readers Digest version.
Crikey. I fancy that. I like the Hudsucker-infused designs, the hair styles (crucial, of course) and the lighting.
But I'm not entirely clear on the film's story, even while there is a blurb on the official site. Can anybody help with a translation?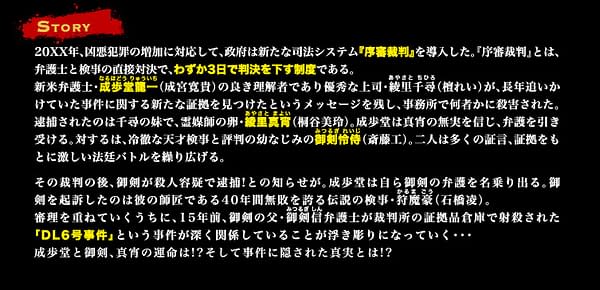 Enjoyed this article? Share it!