I visited the set of Frankenweenie and saw a lot of the sets and props exactly as they'll appear in the film – and I mean exactly. They were literally mid-animation at the time I saw them. I was terrified I'd fall over or sneeze or somehow otherwise destroy a whole week of painstaking work on the same single shot.
Now the film is done, the wonderfully detailed and well-crafted sets and puppets have been packed up into crates and embarked on a world tour. This week's stop: San Diego Comic-Con.
And here are my pictures from the floor. Though nothing is quite like seeing these little dolls "in the flesh" I think you'll agree that these sets look lovely on screen.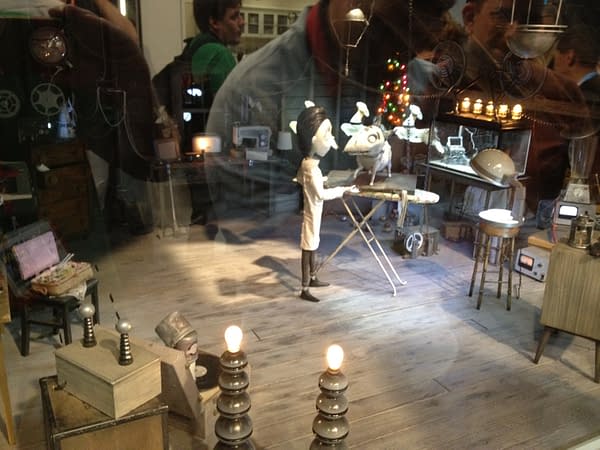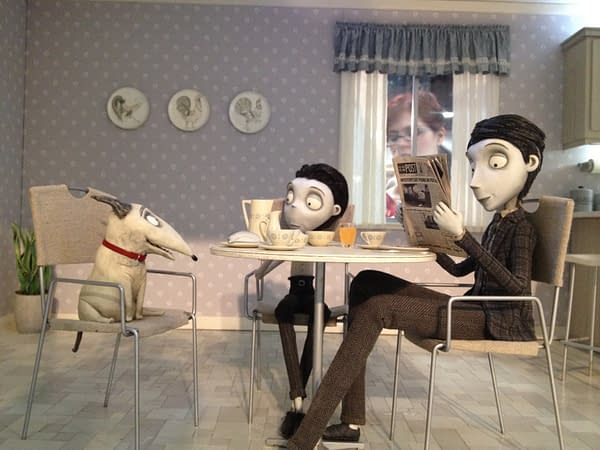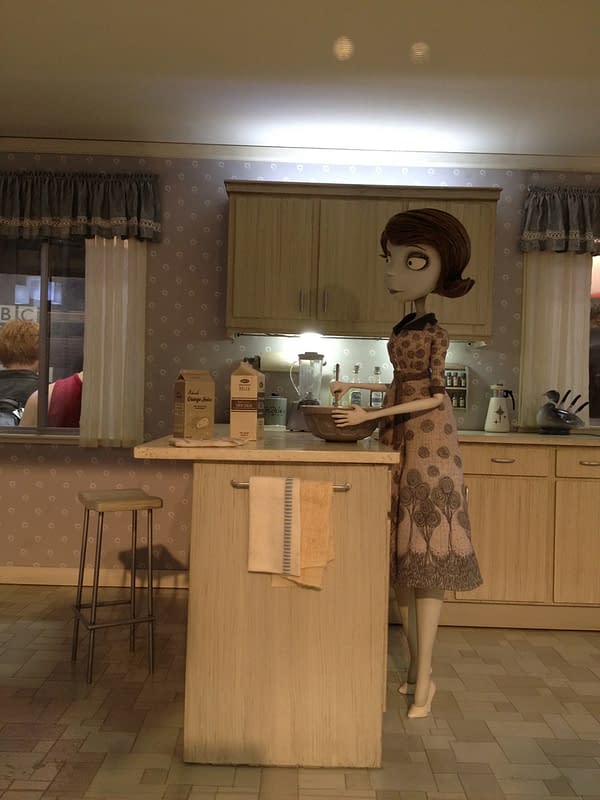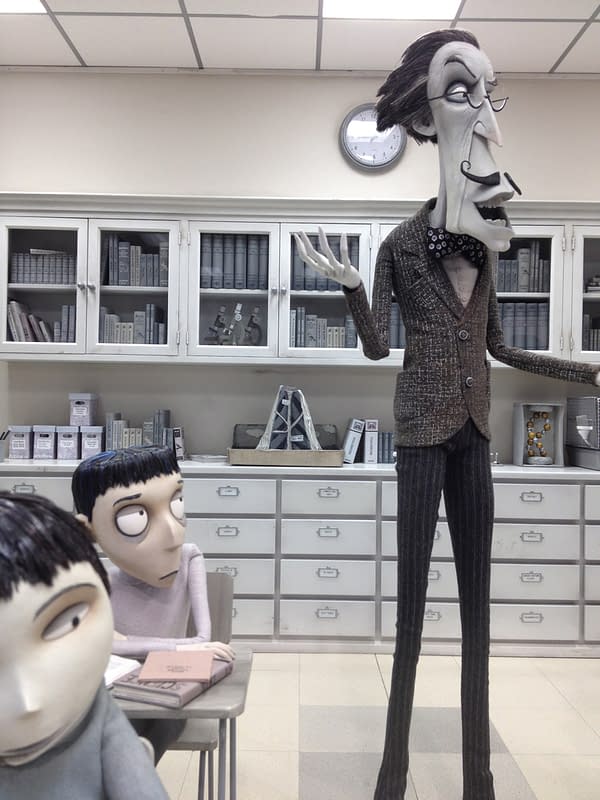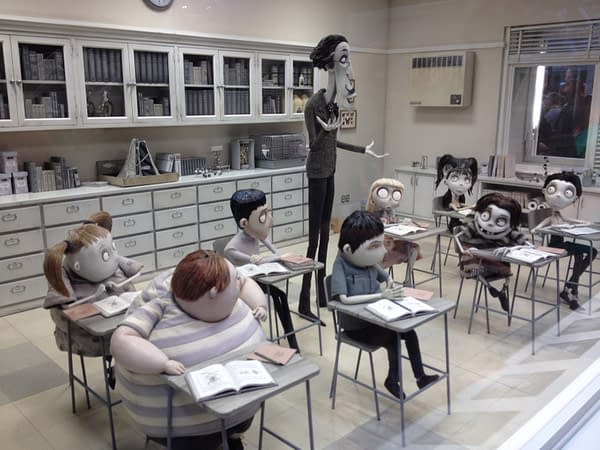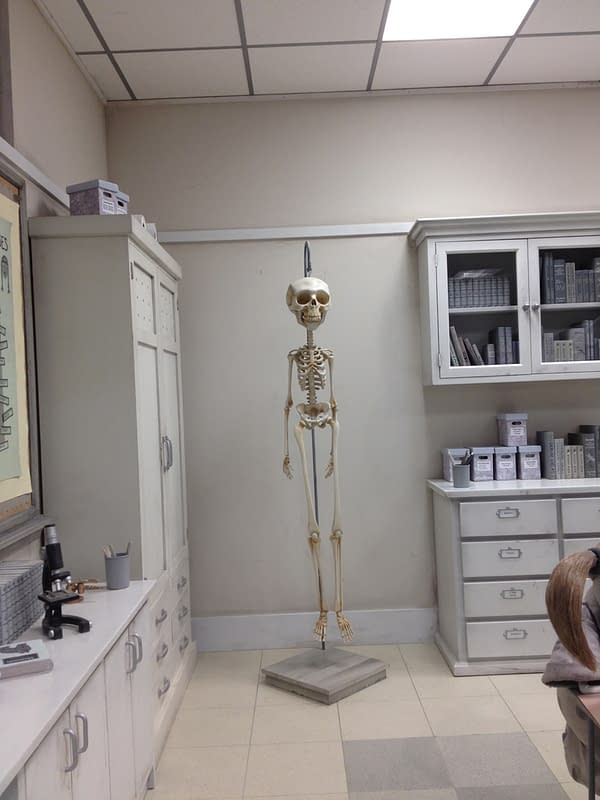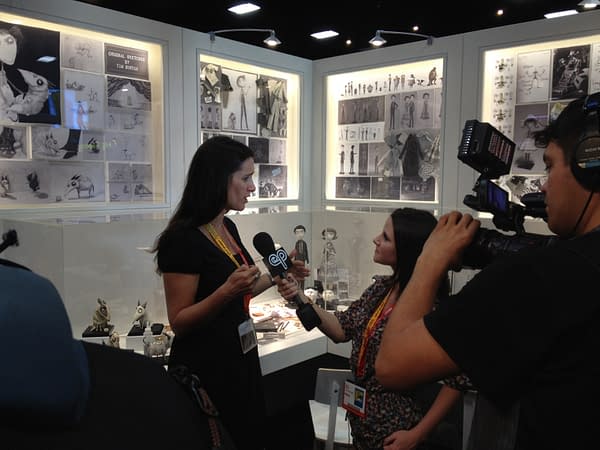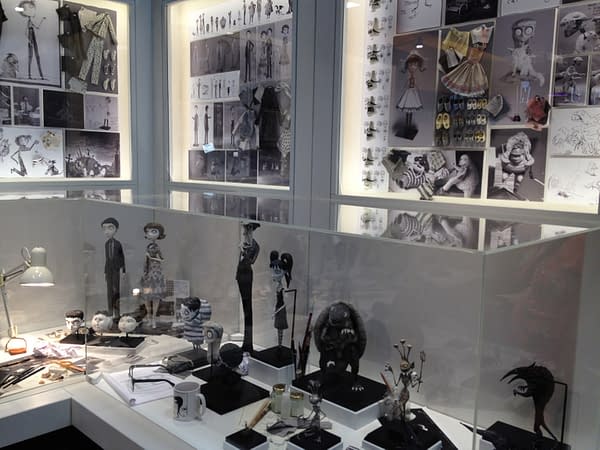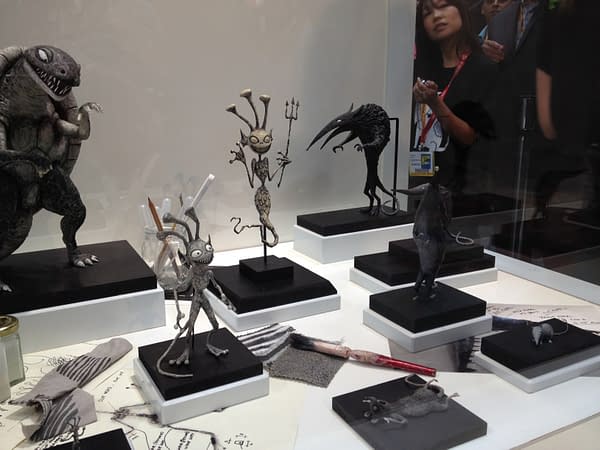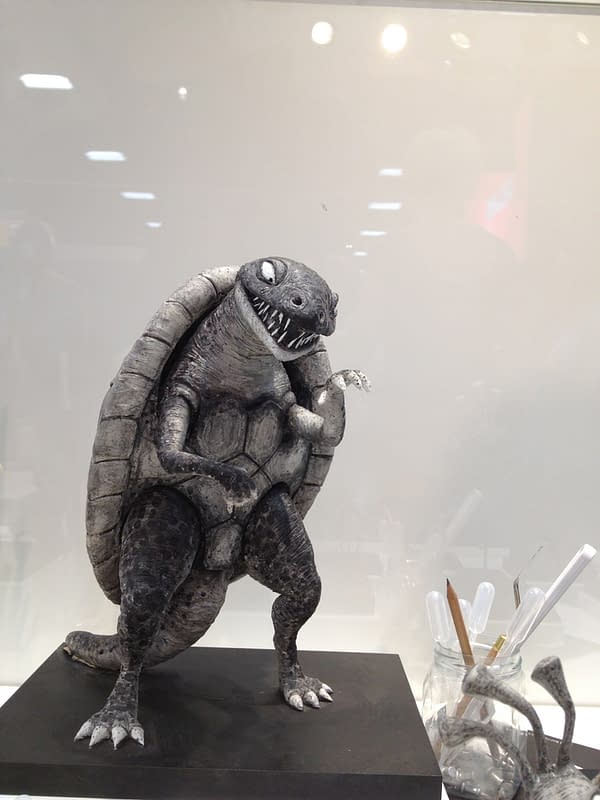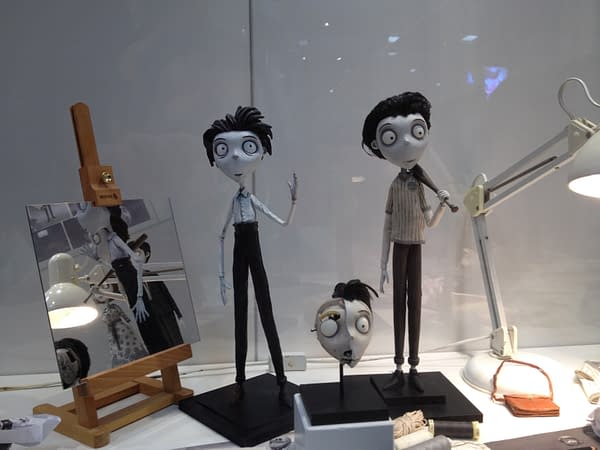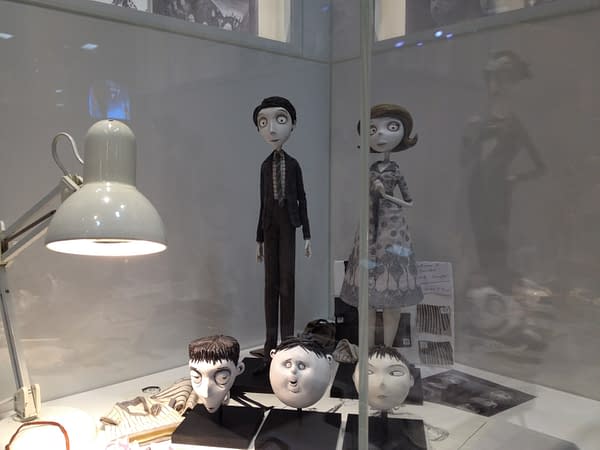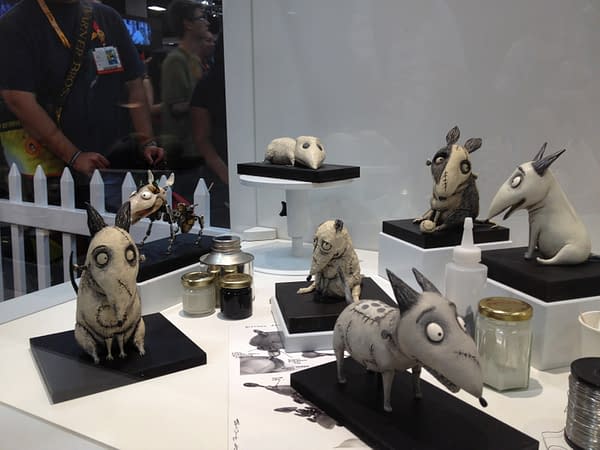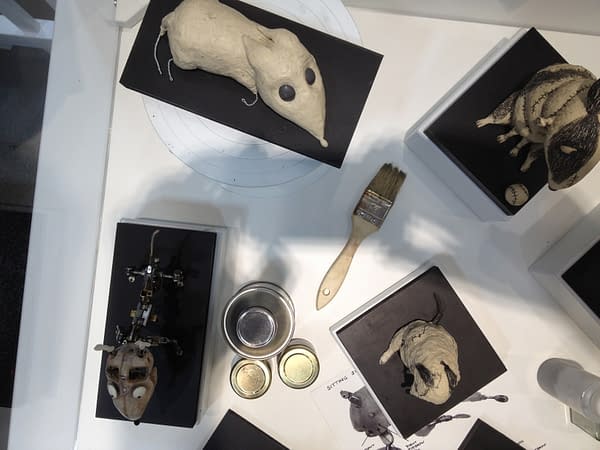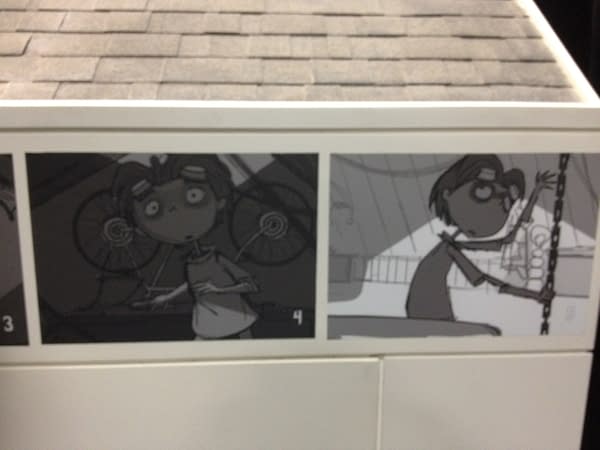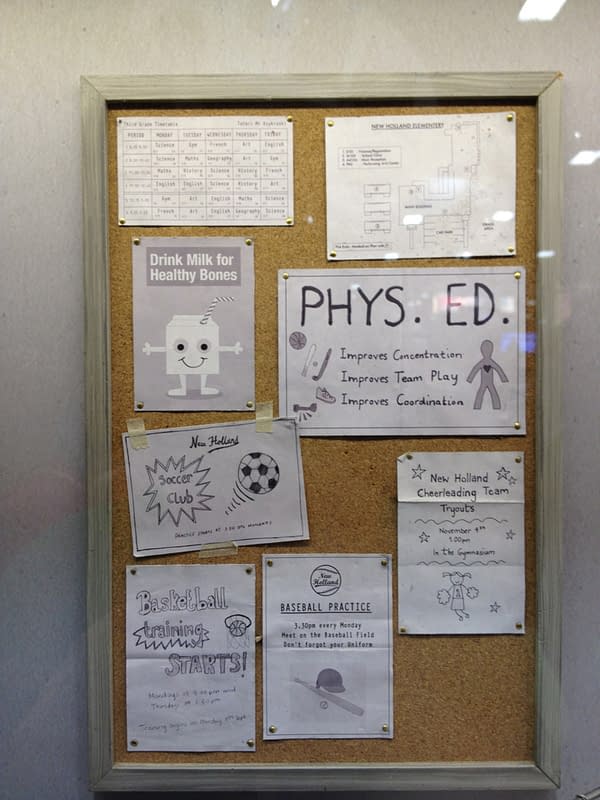 If you see the Sea Monkey puppet there you'll now know what that thing going SPLAT in the trailer is.
And here are some images of the merchandise, though nothing is for sale here at Con. The T-shirt was a bit of a no brainer, but the little doggy coat, so you can make your pup look as stitched together as Sparky, is a special kind of mad-science genius.
First up, though, some vinyl figures to just show how close the toy range will be to the actual on-set puppets. Kerching!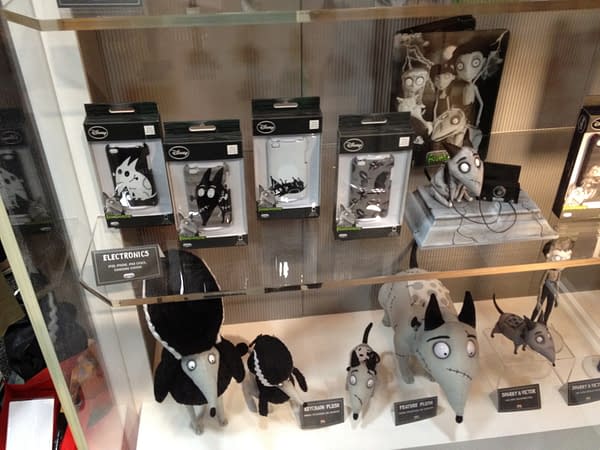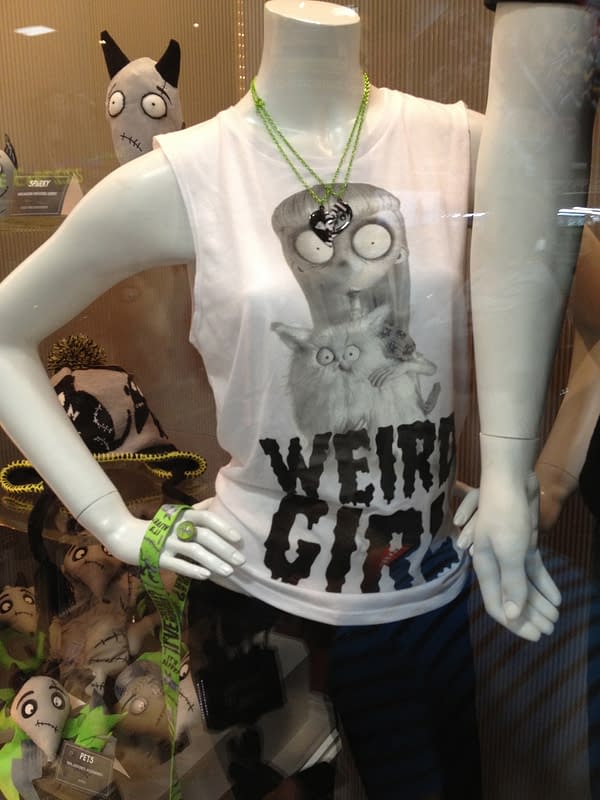 Frankenweenie looks great. Roll on October 5th.
Enjoyed this article? Share it!