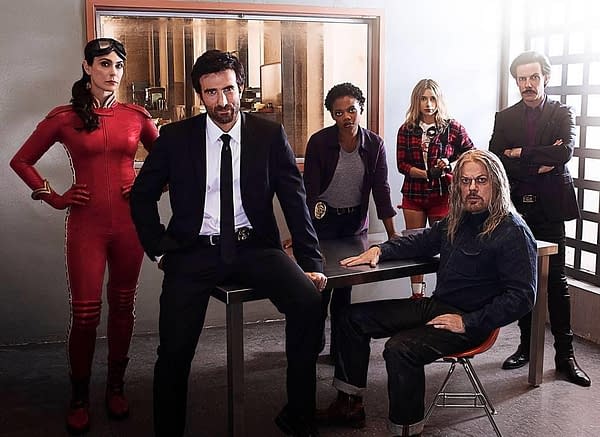 According to TVLine, Powers, based on the Brian Michael Bendis and Michael Avon Oeming comic book has been cancelled by the PlayStation Network. The series was the platform's first attempt at a scripted drama.
The series featured Sharlto Copley as Christian Walker and Susan Heyward and Deena Pilgrim, a pair of Los Angeles detectives assigned to the Powers Unit. Their beat included anything related to the superpowered community. Walker was himself a former hero until his powers were stolen by his mentor, who broke out of prison in the first season. The second season saw Walker and Pilgrim trying to solve the murder of Retro Girl.
Bendis took to Twitter to assure fans the comic will continue and to hint that the show may continue in some form someday. This isn't Powers' first TV setback. A pilot was produced for FX in 2011 starring Jason Patric as Walker and Lucy Punch as Pilgrim. The network attempted to retool the concept and recast some of the parts, but ultimately passed on the project.
Enjoyed this article? Share it!