Poster And Trailer For Seduced And Abandoned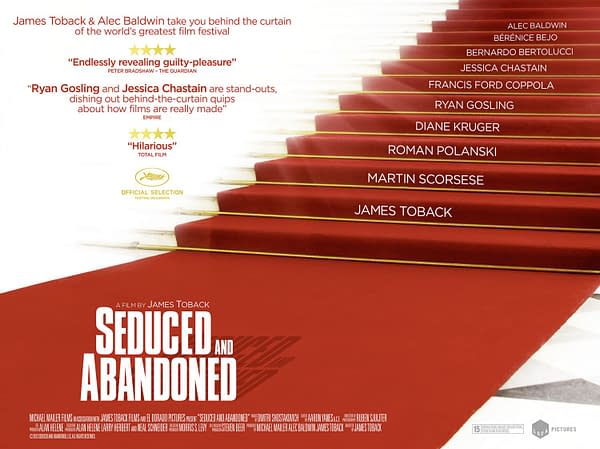 Seduced and Abandoned, a new documentary on modern filmmaking by James Toback and Alec Baldwin, will play in UK cinemas from the 8th of November but will premiere on HBO tomorrow. It's a strange pattern that we've seen before, with Behind the Candelabra for instance.
Above is the UK poster for the film and below is the HBO trailer. The steps, in case you're not familiar with them, are the steps up to the Grand Théâtre Lumière in Cannes, the setting for Seduced and Abandoned.
I saw it in Cannes and at the time I said,
A very fun doc if you're interested in the subject but formally infuriating. Tons of superb anecdotes.
[youtube]http://www.youtube.com/watch?v=WYQDN_NgZSY[/youtube]