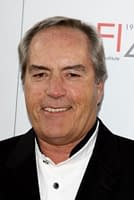 Marvel announced today that actor Powers Boothe will join ABC's Agents of S.H.I.E.L.D. as Gideon Malick, a character with ambiguous alliances. Marvel notes Boothe appeared as one of the shadowy security council faces in The Avengers, but it is unclear if both parts are the same characters.
"Gideon is incredibly menacing and in him we have a character that even the stone-cold Grant Ward would fear," said executive producer Jeph Loeb. "Only someone of Powers' caliber could deliver the type of ominous and powerful performance we needed."
Boothe, who also voiced Gorilla Grodd on Justice League, will recur on the series, which began its third season three weeks ago.
Enjoyed this article? Share it!