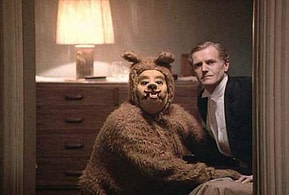 Overlook Hotel is an in-development prequel to The Shining at Warner Bros. Director Mark Romanek is attached to helm the picture from a script by Damien executive producer Glen Mazzara. The whole thing sounds crazy, but producer James Vanderbilt tells Collider that it won't be what people are expecting.
"It's not like '20 Years Before The Shining!' he said. "I don't want to give too much away about the story but the way Glen cracked it and the way Mark has sort of cracked it, it's completely it's own film, which I think is super smart. It's not like, 'When Scatman Crothers was young, he…' it's not that." I suppose that means there will be few, if any, direct links to Stephen King's novel or Stanley Kubrick's film. Telling the story of Grady losing his mind and chopping up his twin daughters would be a little obvious.
Whatever its shape, plot details are scarce, so feel free to speculate on what the team could do with a film set any number of years before the Torrances arrived.