Bryan Singer has revealed one of his technical approaches for the new X-Men movie in a his latest Twitter picture and its caption. The below image came with the note:
Brightest set I've ever filmed on. #3600framespersecond#Quicksilver#XMen#DaysOfFuturePast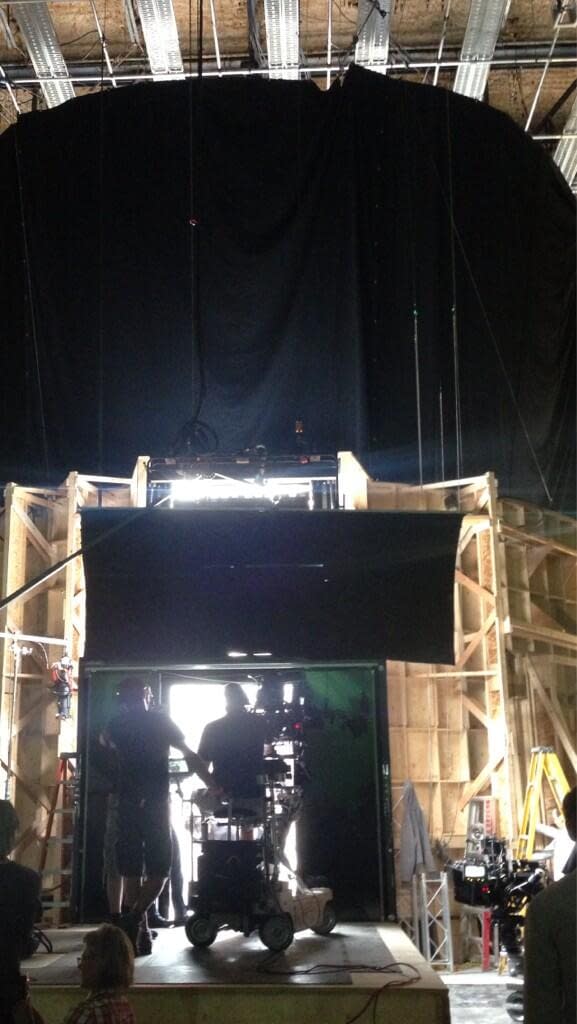 I imagine this set up would be used to film the non-Quicksilver parts of the image, with him then moving at normal speed, composited into this extreme slow motion footage.
This would men he moves 150 times faster than typical folk. Which is fast.
What are the odds on him strolling past bursting balloons at some point, do you reckon? Only slightly worse than us seeing bullets streaking their way through water fountains, melons and coffee cups, probably.
Enjoyed this article? Share it!