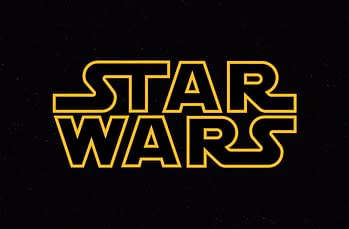 I've been sent, more as a curiosity than anything else, the few pages of script that are being used in the ongoing Star Wars open casting calls.
What's a little bit surprising is that the same pages are being used for the male and female roles, though I don't know if anybody has been auditioning in pairs or if everybody just works with a "reader."
I think you might find these scenes interesting. I guess there's a remote chance that they indicate some of the action in Episode VII, though it's more likely that they're just a barometer of these two lead characters.
So, here are the scenes. I guess that anybody going in to audition this weekend might now have a little bit of an advantage…
Rachel labors to bear Thomas's weight as they inch their way down a deserted road, blood dripping from his leg.
He's trying to stomach an apple
THOMAS (kidding): Can't you go any faster?
RACHEL: Shut up and eat your apple.
He enjoyed that, but every step is sheer agony on the leg.
RACHEL: There's a barn a little farther up the road…
A big barn, dark and damp. Rachel covers the floor with hay, then lays out her sleeping bag. Thomas looks through her backpack for anything he can use as a bandage.
RACHEL: You need rest.
She lowers him down – which puts her face mere inches from his open would. She cringes without meaning to.
THOMAS: Sorry. I know it's –
RACHEL: It's fine. I'm just not a big fan of blood.
THOMAS: You know, for such a tough girl, you're kind of squeamish.
RACHEL: Your fever's still up. And we have to get some more food in you.
THOMAS: I'm not hungry.
RACHEL: It wasn't a request.
She sits down next to him and takes out a loaf of bread.
THOMAS: Rachel, thanks for coming to get me.
RACHEL: Family has to stick together, right?
She starts to rise. He grabs her hand, dead serious.
THOMAS: Listen, if I don't make it –
RACHEL: Sssshh.
THOMAS: But if I don't…
Before he can finish, she drops down next to him and looks him dead in the eye.
RACHEL: You're not going to die. I forbid it. Okay?
THOMAS: Okay.
RACHEL: Get some sleep.
THOMAS: What about you?
RACHEL: I will. In a bit.
And that's that. I can't help but wonder if the line about family isn't a direct taunt to the scoop hunters. We'll see, I'm sure.
And… did anybody else think of Katniss and Peta in the cave? Just a little bit?
Star Wars: Episode VII is due in cinemas on December 18th, 2015.
Enjoyed this article? Share it!