These 'Ready Player One' Reimagined Classic Movie Posters Are AMAZING
Finally it seems like Warner Brothers is moving forward at a clippin pace to bring more Ready Player One movie goodness to the public before the film opens at the end of the month. If you're at all familiar with the premise of Ernie Cline's book, then you know the importance of classic 80s films on the plot and characters.
WB has released 12 incredbily detailed hommage posters featuring the main PR1 characters recreating famous films. Lets take a look: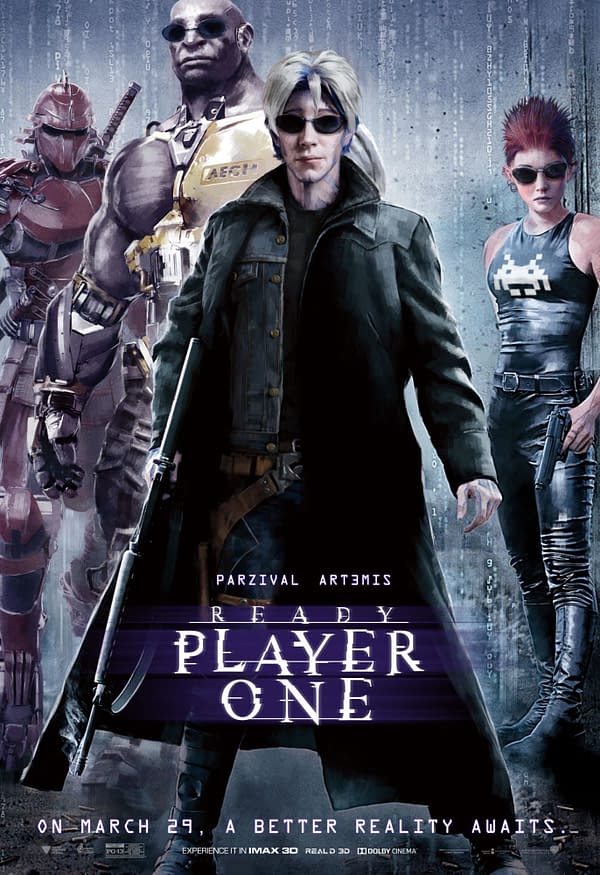 Sure, it's not an 80's flick, but the importance of The Matrix to cinema and more than likely to the characters in the more targeted to 90's kids RP1 film is kind of obvious now. Also, note Art3mis's top with Space Invaders alien on it.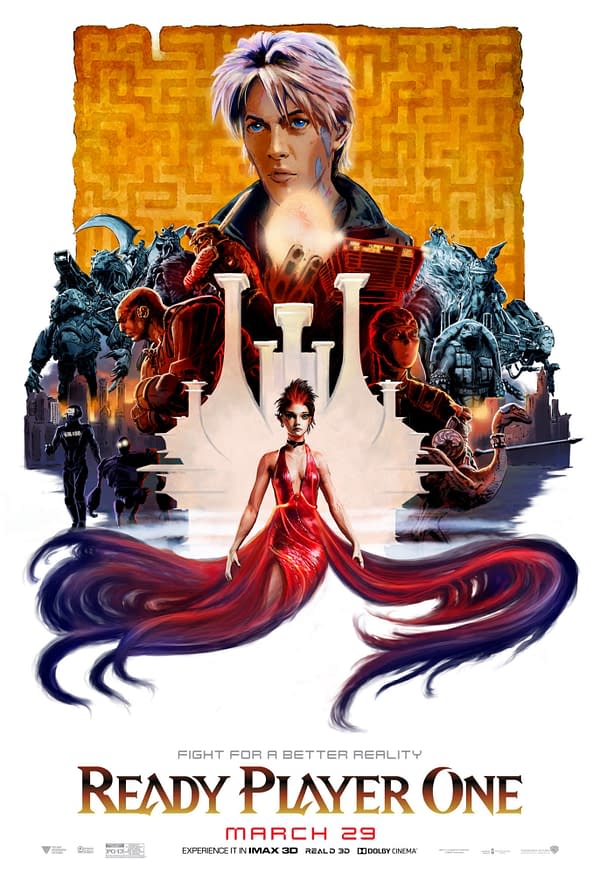 This poster is so gorgeous, I want it on my wall. Featuring Art3mis in her Og's party dress in the place of Sarah in the ballgown, this nod to Labyrinth is fab.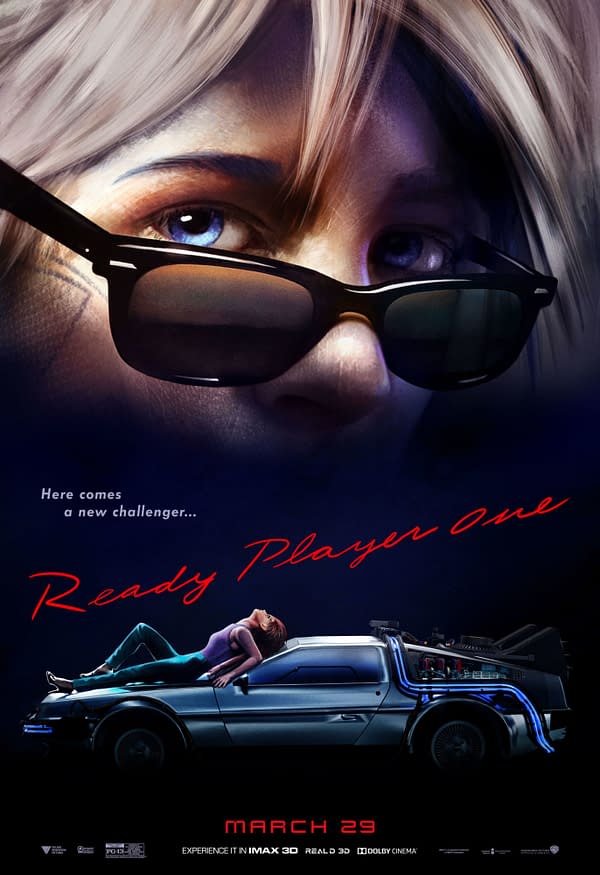 I absolutely love how this poster features Parzival's ECTO-88 DeLorean in place of the original Porsche.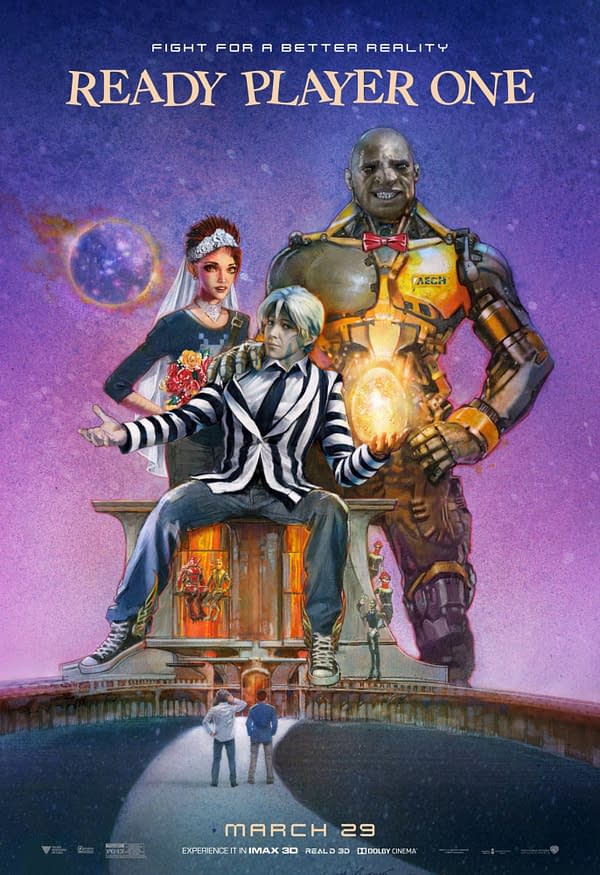 This poster has some special extras on it, the pair of men standing there looking at the house/Castle Anorak are more than likely James Halliday (Mark Rylance) and Og (Simon Pegg)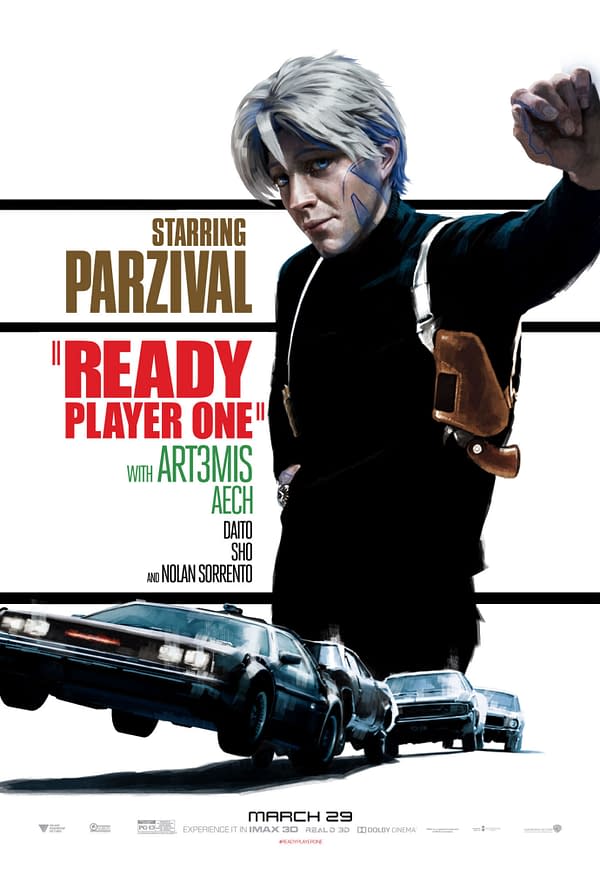 We know from the trailer there will be some kind of race in the film (which isn't in the book) so this great Steve McQueen classic Bullitt with the DeLorean is perfect.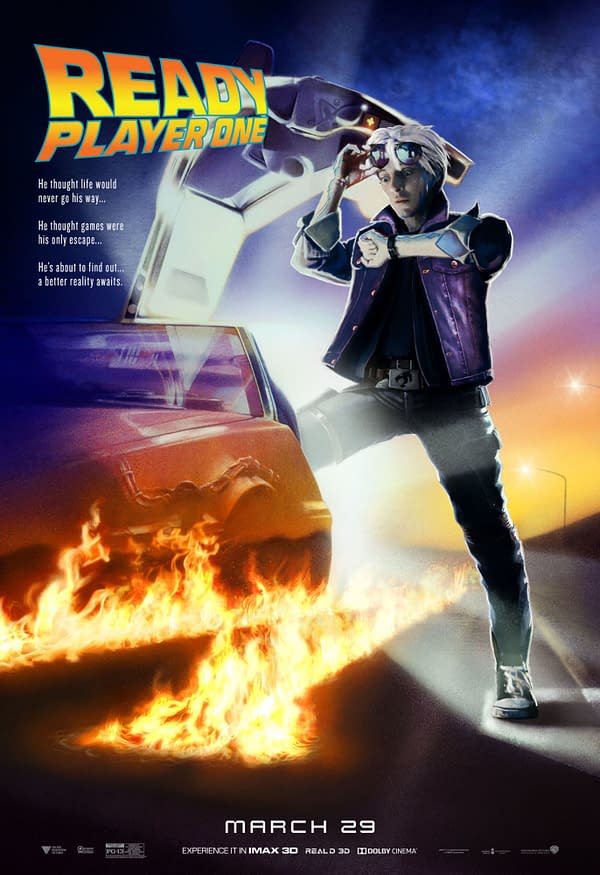 Fun fact- Ready Player One book author Ernie Cline has finally narrowed down his favorite classic 80's film to Back To The Future– making this one special. I really want to see what's reflected in the car's windshield there.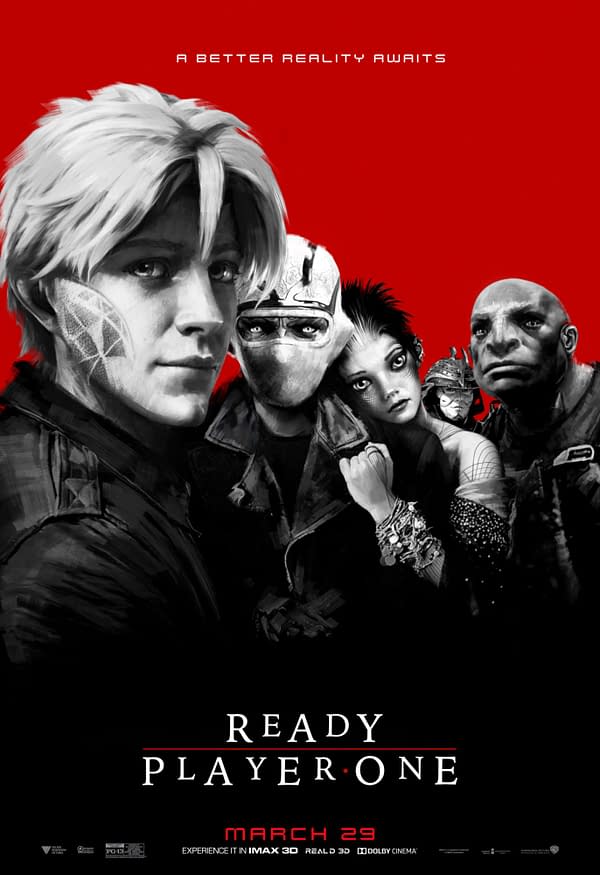 Here's hoping we get some of the soundtrack from The Lost Boys in RP1.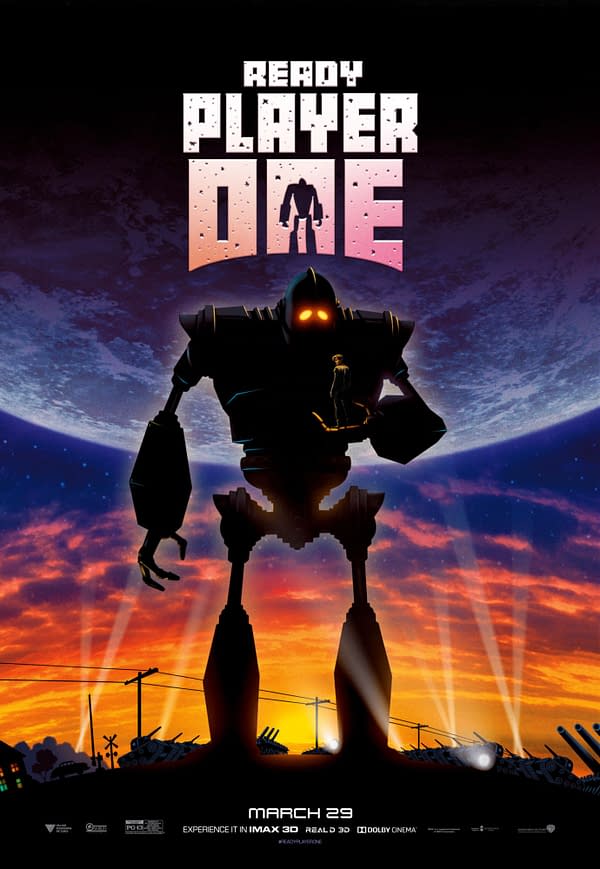 Again, not an 80's film, but The Iron Giant is certainly playing a bigtime role in RP1.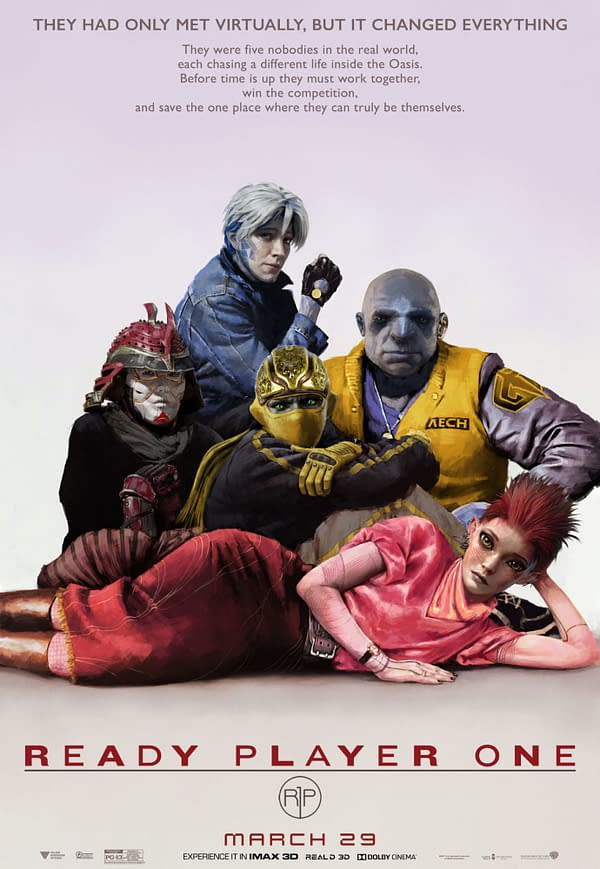 The High Five in the signature Brat Pack The Breakfast Club pose.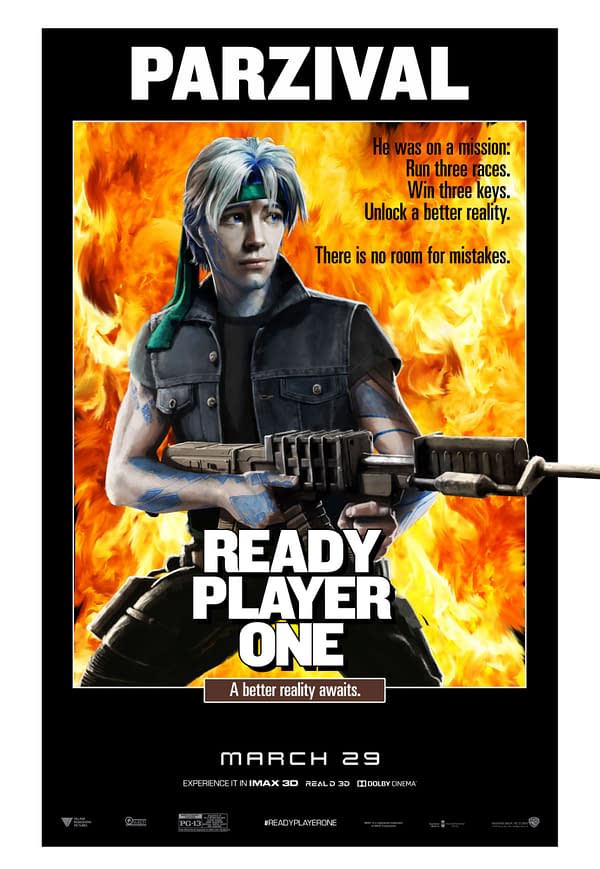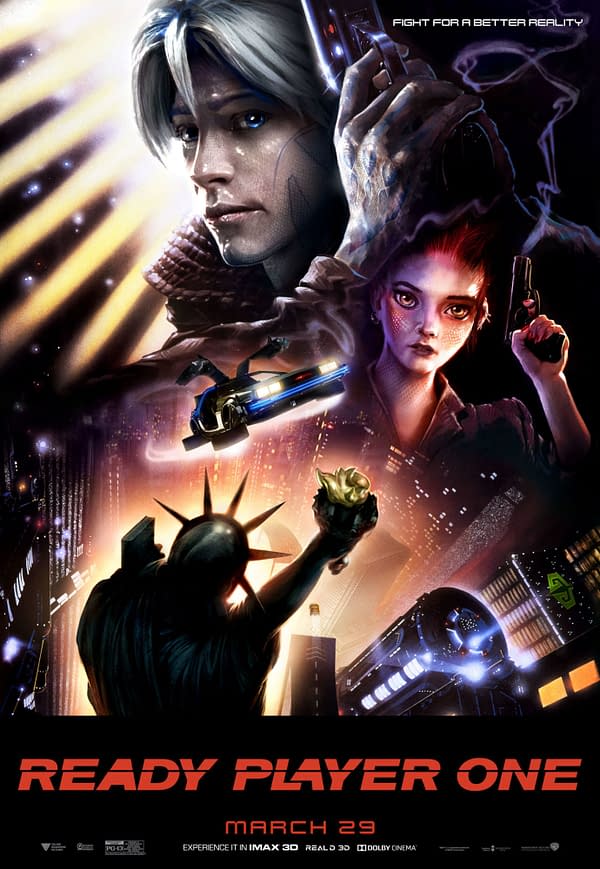 My household has several movie posters displayed, and most recently an original 1982 Blade Runner 1 sheet, so this image is pretty familiar to me. The addition of the Statue of Liberty is more than likely an Escape from New York nod, or maybe Ghostbusters II.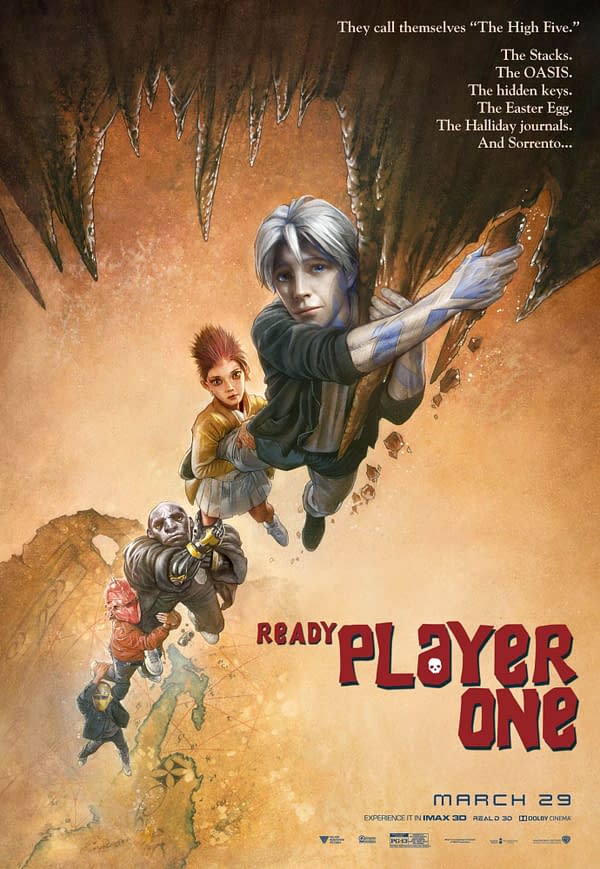 And of course, the ultimate 80's treasure hunter flick, The Goonies.
Ready Player One is set to hit theaters on March 29th.