Riff Raff Says He's Suing Over Spring Breakers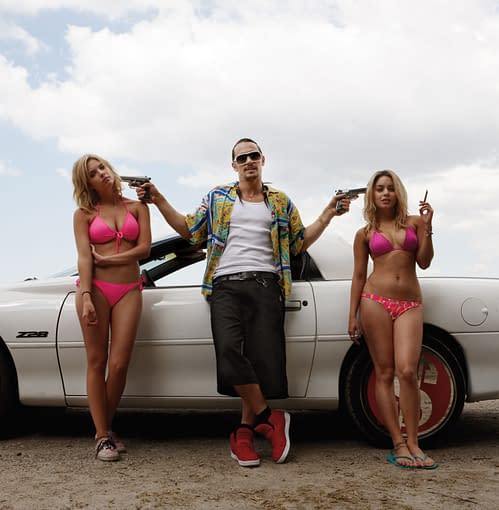 When Spring Breakers was first released there was some talk about the similarity between James Franco's character of Alien and the real life rapper Riff Raff. Franco claimed to have based the character of Alien on another rapper named Dangeruss, who he spent some time with before filming, but Riff Raff has stated on a few occasions that he believes the character was based on him.
It would seem that Riff Raff is still unhappy about the situation and in a video posted at TMZ he claims that he is now suing for $8 to $10 million.
I'm not sure I quite follow his analogy about trees there.
It'll be interesting to see what, if anything, happens with this as a legal battle over the similarity between the two would surely be a pretty complex one.
In other Spring Breakers rapper-related news Gucci Mane, who played Alien's rival in Spring Breakers, will be releasing three mixtapes in one day. So if you were a fan of his contributions to the Spring Breakers soundtrack, or Gucci in general, you're just about to get a lot of new free music.