Rival Jesse Owens Biopics Heat Up And Cast Their Olympians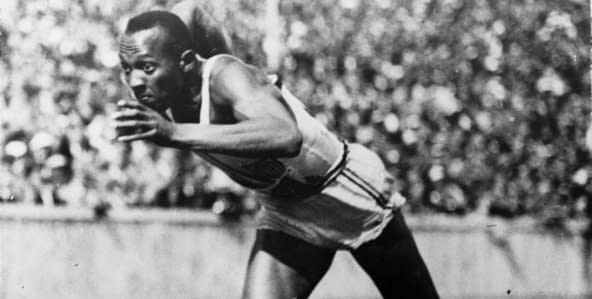 The newest Hollywood hot topic juggling more than one film heading into production is 1936 Olympian Jesse Owens. While Disney seemed to have the upper hand late last year, now it's two other biopics that are pulling ahead in the race.
Deadline reports Anthony Mackie, who has long been keen on playing the Olympian who won four gold medals at the Berlin Games and infuriated Adolf Hitler, will be collaborating with his 10 Year director Jamie Linden on an untitled film, which he hopes to make later this year in Germany. The film will focus on the run-up to the Games and the impact Hitler's refusal to shake his hand after his wins had on the world.
Meanwhile, Stephen Hopkins had been in development on another biopic on the sprinter, called Race, which had John Boyega attached to star. He dropped out to do Star Wars, but now The Wrap reports Selma actor Stephan James has stepped in to play Owens in his place. Like its rival flick, Race will also follow Owens' journey from Alabama to Germany.