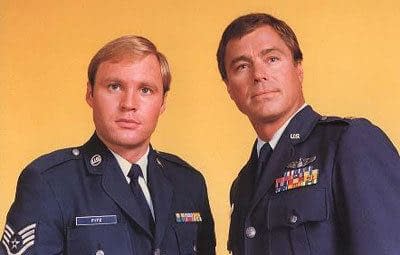 Expanding on the History Channel's are aliens real programming, Back to the Future creator Robert Zemeckis has penned a deal to develop Blue Book, a series based on the original real-life U.S. Air Force investigations into UFOs. This would mark History's fourth foray into scripted programming (following Vikings, Six, and Knightfall).
The real Project Blue Book ran from 1952 until 1970, and Zemeckis is sticking with that era and following various adaptations of investigations from that time. The 10-episode series will follow Dr. J. Allen Hynek, a professor recruited by the Air Force's lead investigator for Project Blue Book. Episodes will mine actual case files, weaving together theories with history.
A&E president Paul Buccieri in a statement:
"Blue Book is inspired by the true covert events of an era in American history shrouded in mystery. Robert Zemeckis and the creative team have shaped an incredibly compelling narrative, building upon History's unique, growing brand of fact-based scripted programming."
Zemeckis, who has rarely ventured into the television space in the past, added:
"Rarely have I been associated with a project that is a perfect fusion of historical fact and extraordinary entertainment."
Few people younger than 40 will likely recall that Project Blue Book had inspired an earlier NBC series titled Project Blue Book (also called Project UFO in some regions), which aired over two seasons from '78-'79 but was never re-aired domestically due to a rights dispute.
The project ended without any statements of actual UFO discoveries, and after its 18 years of investigations came to the following conclusions:
No UFO reported, investigated and evaluated by the Air Force was ever an indication of threat to our national security.

There was no evidence submitted to or discovered by the Air Force that sightings categorized as "unidentified" represented technological developments or principles beyond the range of modern scientific knowledge; and

There was no evidence indicating that sightings categorized as "unidentified" were extraterrestrial vehicles.
Enjoyed this article? Share it!