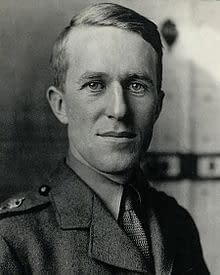 Patrick Dane writes for Bleeding Cool
TV is the new home of cinema classics. With Bates Motel and Hannibal both doing well, it's maybe unsurprising that more classic movies might start getting echoed on the small screen.
Deadline are reporting that Roland Emmerich is set to produce a 6 hour miniseries based on T.E Lawrence's life story, previously told in David Lean's Lawrence of Arabia. The show will be drawn from the 2010 book Hero: The Life And Legend Of Lawrence Of Arabia by Michael Korda, who is going to be acting as a consultant on the series. The screenplay with be penned by Clive Bradley and the series co-produced by Marc Frydman.
I seriously don't envy anyone the task of trying to retell this story and stand up to Lean's incredible epic. Having said that, the film famously skewed some facts that this version could get right, and that would please some.
And that's hopefully not the only way this series will try and forge its own identity as taking too many cues from the classic film would bog it down as an inferier copy straight off the bat.
While we are at it, may I suggest you pick up the Blu-ray of the film's restoration. It's ridiculously cheap right now and well worth every cent. If you're feeling suitably adventerous you could even pick up the limited edition boxset, but that would set you back quite a bit more.
Enjoyed this article? Share it!