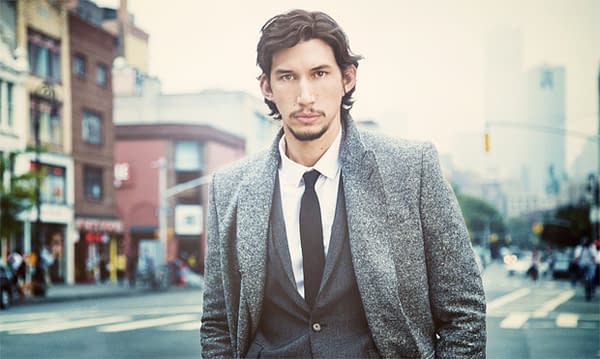 The folks over at Jedi News have a juicy morsel of a new rumor to satiate our thirst for knowledge as JJ Abrams and the powers that be continue to go all radio silence on Star Wars: Episode VII.
They purport to have a spy who have shared some details on Adam Driver's role in the film.
Obviously there could be SPOILERS contained in the below rumor if it turns out to be true, both in terms of characters and plot points. Read on at your own peril.
Sounds like Adam Driver is NOT going to play a villain…sort of.

He will be playing the son of Han and Leia, and it seems he will be seduced to the Dark Side, and a main plot point for the movie will be their attempt to rescue him.
If true, I'm intrigued. Sounds both plausible and heartbreaking but oh my god please let him do this better than Hayden Christensen did.
Enjoyed this article? Share it!