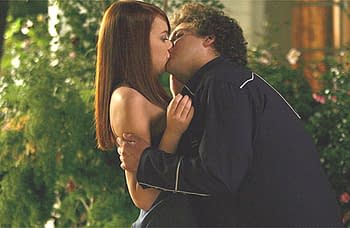 It's looking like make or break day over at Schmoes Know as their Wonder Woman and Terminator stories have come accompanied with a rather surprising Ghostbusters 3 claim.
If you choose to believe that the Schmoes have turned into a super-fast scoop machine, and aren't just winging it across a chasm to certain indignity, then you'll be fascinated to hear how both Jonah Hill and Emma Stone have been offered roles in the long-developing Ghostbusters threequel.
That's right: they aren't on a wish list, they've actually been offered deals.
The parts, they say, will be called Jeremy and Anna. Sounds quite like Jonah and Emma. Especially if you say it really quickly. With your mouth full. And somebody pinching your nose.
I have a hunch as to where the Schmoes might be getting all of these stories from, and it will be the same single document.
Or, for all we know, it might be thin air. Let's see how this streak pans out.
Enjoyed this article? Share it!