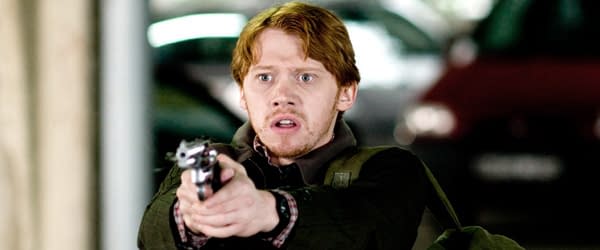 It's Ron Weasley versus Brick Top.
TVLine reports that Harry Potter actor Rupert Grint will star in a television adaptation of the 2000 Guy Ritchie film Snatch for Sony's Crackle service.
Grint will also serve as an executive producer on the ten-episode series which will feature a new set of criminals and, hopefully, a chance for someone to say "all bets are off." Dougray Scott and Ed Westwick will also star. It is unknown if the series will use the same basic plot as the film, in which a gaggle of underworld types compete to obtain a cache of gold bullion, or introduce a new situation for the group to get involved in.
It is unclear when the series will go into production.
Enjoyed this article? Share it!