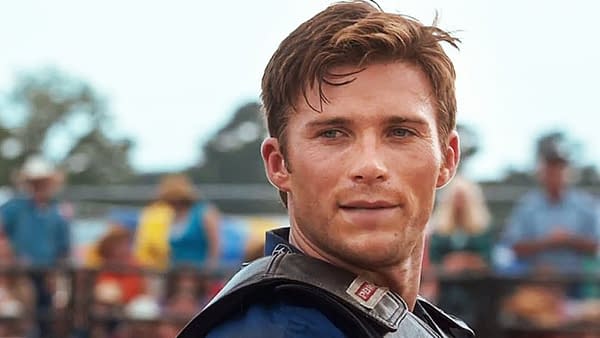 As far as anyone knows, it will still take two people to pilot a Jaeger in Pacific Rim 2. It is also assumed John Boyega's character will be one of those pilots, but what about a partner?
According to The Hollywood Reporter, actor Scott Eastwood of the upcoming Suicide Squad and next year's Fast 8 is in early talks to appear in the follow-up to Guillermo del Toro's 2013 giant monster/giant robot brawl. Besides the fighting, the film also focused on the intense relationships robot pilots forge in order to operate the gargantuan machines by sharing their memories and minds in a system known as the Drift. Is it possible Eastwood's character will be partnered up with Boyega?
Or course, it's also possible the new film — to be directed by former Daredevil showrunner Steven S. DeKnight — will reveal the Jaegers can now be piloted solo. At the same time, the notion of being Drift compatible is one of the distinctive features of the first film, so hopefully it will be maintained.
Pacific Rim 2 opens on February 23rd, 2018.
Enjoyed this article? Share it!