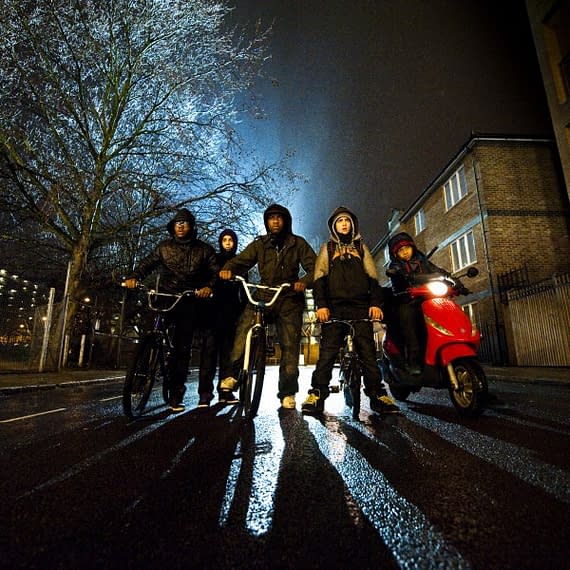 I've now seen Attack the Block, having been leaning forward intently, tracking its every move for a couple of years. I don't want to go into too much detail right now, but I think it's a great film, probably better even than its reputation amongst the bloggers, critics and festival punters who have seen it already.
UPDATE: It's now on YouTube, so here's that version.
[youtube]http://www.youtube.com/watch?v=MN24MS6sGZo[/youtube]
The film's second UK trailer has premiered on the Guardian website, but not in a format I can embed here. Do click over, though.
Also note how the Guardian seem disproportionately interested in the soundtrack:
Watch a new trailer, featuring an original score by Steven Price, Felix Buxton and Simon Ratcliffe of Basement Jaxx.
I guess they know their audience.
Attack the Block opens across the UK on Wednesday May 11. A US release is also forthcoming.
Enjoyed this article? Share it!