If you thought that the head-rolling had come to… er… a head in the last run of HBO's Game of Thrones, here's a clear indication that the blood will keep flowing and the pile of bodies will carry on stacking up, higher and higher.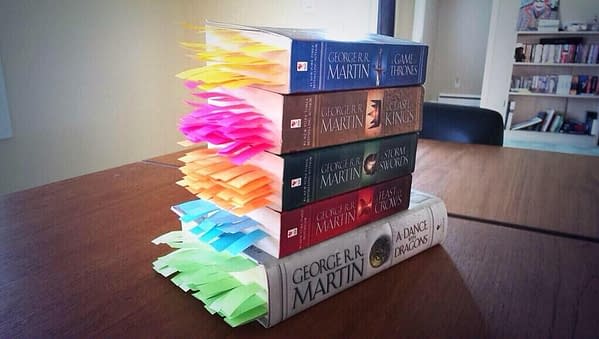 Shame that there's no way of knowing just how many characters George RR Martin is snuffing out at each of those tags. It might sometimes be a good number.
Thanks to Waterstones Dorking for their labours in bookmarking.
Enjoyed this article? Share it!