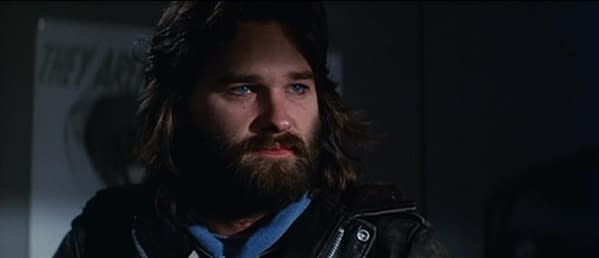 Shout! Factory will be releasing a new Blu-ray edition of John Carpetner's The Thing in September and recently announced a number of new special features to be added to the two-disc set.
First, the film will be presented using a new 2K scan of the inter-positive supervised and approved by director of photography Dean Cundey and a new 4.1 sound mix (audio format to be determined) from the the original 70MM Six Track Dolby Stereo soundtrack. Cundey will also provide a new audio commentary while new featurettes include interviews with the men of Outpost 31 — Keith David, Thomas Waites, and Peter Maloney to name a few — editor Todd Ramsay, visual effects artists Peter Kuran and Susan Turner, special make-up effects artist Rob Burman and Brian Wade, supervising sound editor David Lewis Yewdall, special sound effects designer Alan Howarth and other members of the crew.
The set will also include the John Carpenter/Kurt Russell commentary track and other special features from earlier releases. It will also come with the ninety-two minute US broadcast version of The Thing, which must be a trip to watch with the gorier effects removed. But I imagine the film is still moody, chilling and funny even if they cut around heads and hands being eaten.
The Thing: Collector's Edition will be available from Shout! Factory on September 20th.
Enjoyed this article? Share it!