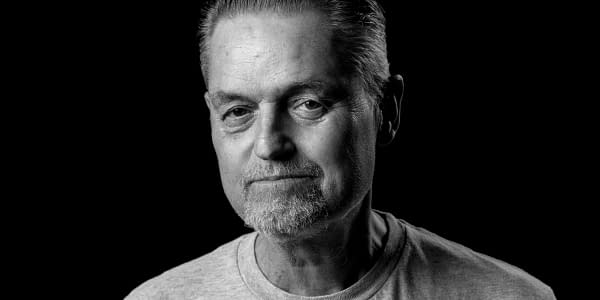 Oscar award winning director, writer, and producer Jonathan Demme who rose to prominence with his work in Silence of the Lambs and Philadelphia passed away today from complications arising from an ongoing battle with esophageal cancer. The bulk of his career revolved around his work with documentaries and concert films, which included Stop Making Sense, a concert film about the Talking Heads.
His most recent film was Ricki and the Flash about a later-in-life rock and roll star (Meryl Streep) who has to return home to help her daughter (Mamie Gummer) after having abandoned them for her career years earlier.
When Demme started out in film, it was with Roger Corman's exploitation films in the 1970s, including Angels Hard as they Come and The Hot Box.
Demme was previously married to director-producer Evelyn Purcell. He is survived by second wife Joanne Howard and their three children: Ramona, Brooklyn and Jos.
Rest In Peace #JonathanDemme ! Thank you for giving me my start!

— Brooke Smith (@Iam_BrookeSmith) April 26, 2017
The Demme point-to-camera close-up was his motif. A filmmaker like no other #JonathanDemme pic.twitter.com/3ZgajuciAJ

— Victoria Curatolo (@vcuratolo8990) April 26, 2017
Thank u @GPBmadeit @RocktheFilm @ShotsFiredFOX #JonathanDemme 4 letting my character speak the pain experienced by so many #shotsfired https://t.co/5pUV0BIU0S

— Jill Hennessy (@JillHennessy) April 26, 2017
Jonathan Demme was a great artist, humanitarian, activist & a warm encouraging colleague. I've known very few like him. He will be missed https://t.co/wQv5QRqHoN

— Ron Howard (@RealRonHoward) April 26, 2017
The Silence of the Lambs is one of only three films to sweep the "Top 5" Oscar wins. RIP Jonathan Demme.

— Scott Weinberg (@scottEweinberg) April 26, 2017
This loss hurts deep. With my abiding friend and brother beloved @jonathandemme at #StandingRock. Not a kinder soul has ever lived. RIP, JD. pic.twitter.com/vOz1kLoNLc

— Tavis Smiley (@tavissmiley) April 26, 2017
Enjoyed this article? Share it!