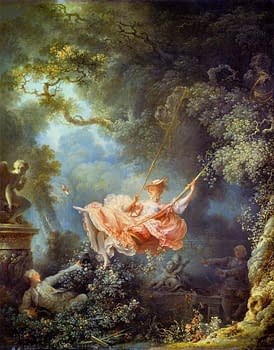 Yesterday, I sat down with Chris Buck and Jennifer Lee, the extraordinarily talented directors of Disney's Frozen. I'll be bringing you lots more from them both over the next few days, but let's get started with a wee bit of fun.
The following comes from the end of our chat, when I wanted to dig into a few apparent easter eggs or references in the film. Here's what we said.
BC: Thee are three images in the film that I want to ask about. There's one towards the beginning, during Do You Want to Build a Snowman, in which a painting on the wall reminds me of the one recreated for the original Rapunzel test sequence. [Jean-Honoré Fragonard's The Swing.]
Lee: Yes. That's an homage.
Buck: Deliberate.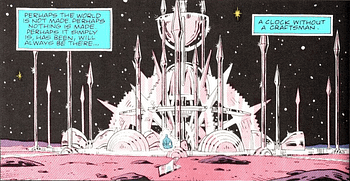 BC: And a lot of folk have made comparisons between Elsa's palace and Dr. Manhattan's construction on Mars in Watchmen.
Lee: Really?
Buck: Oh, no.
BC: A lot of people have made that comparison.
Lee: I don't even know what that is.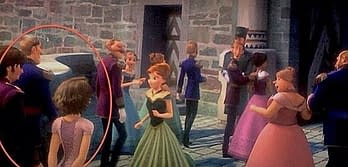 BC: And then, of course, we've got Rapunzel and Flynn Rider stuck in there. Who did that?
Lee: One of our animators. It surprised us. We'd watched the shot five times before she asked "You don't see it? You don't see it?"
Buck: We didn't see it. We knew before it went into the film.
Jenn: It was Becky Breese, our lead on Anna and she was instrumental on Tangled. It was for fun and we talked to John [Lasseter] and we said "Why not?"
Chris: We loved that little homage there.
BC: Becky Breese just is Anna, that's what I've been told.
Chris: She is!
Jenn: She is definitely the greatest. If you take Kristen Bell and you take Becky and you smoosh them together… one person.
Chris: You'd get Anna.
Frozen is in cinemas across the UK from today. It's also screening in the US. And, yep, it actually is a unique and beautiful snowflake even though you are not.
Enjoyed this article? Share it!