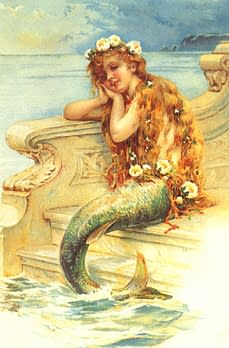 In more Joe Wright-related news, it appears he's out of a long-gestating live-action retelling of The Little Mermaid, and Deadline now reports Sofia Coppola will be replacing him.
The Universal/Working Title production was never meant to be a kid-friendly Disney-fied fairy tale adaptation, but will stick much closer to its darker, Hans Christian Andersen roots. Murder and suicide and all.
Alright, that sounds pretty stale now given how many fairy tale remakes have been done in recent years with "darker/grittier" re-imaginings, but Coppola's moody, atmospheric style combined with the source material, I still can't help but be excited and hopeful that this might be something special. At the very least the visual style will probably be totally unique to fairy tale adaptations.
Caroline Thompson is rewriting the script now, with the studio keen to move forward very fast on this. Now, who will play the Little Mermaid?
Enjoyed this article? Share it!