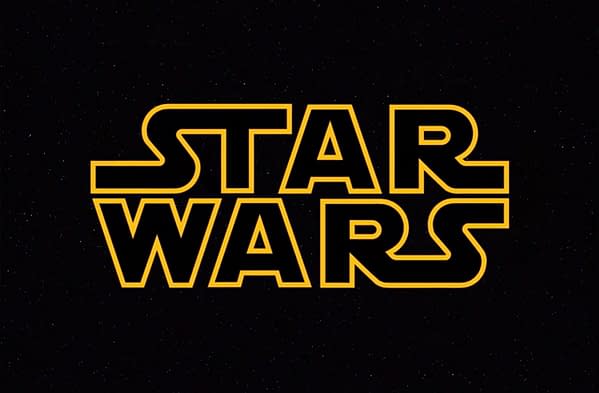 At the start of yesterday's D23 presentation for Disney's live action films, the studio's chairman Alan Horn made some effort to welcome Lucasfilm into the Mouse's family.
There was a little bit of fanfare – literally – and an awful lot of cheering and applause, but this was all before Horn made it very clear that there would, in fact, be no news. He had nothing to reveal about the studio's plans for Star Wars.
And so he was booed, both in the room and via social media. Maybe the dominant noise was a big Aaaaaw, but the boos and jeers were there. There was a good number of people in the crowd with toy lightsabers and I'm told that a lot of those suddenly went dim.
Because there had been a swell of expectation that, despite there being not even the tiniest hint from Disney that any such thing would happen, some kind of secret Star Wars announcement was forthcoming. Sadly, for some, this tipped over into a sense of entitlement.
For blogs and websites, the story quickly became that there was no story. Some of their reports seemed to be quite angry.
Other folk ran with variants on "Alan Horn confirms Star Wars will be released in 2015." But this date has been so solidly set already that, really, any mention of it now isn't a confirmation, it's just a reminder. I guess folk were just trying to fill an imaginary gap. Make up for their sense of disappointment.
But assuming that Episode VII will be released in May, like every other Star Wars film before it, we're now something like 21 months away from its release. That's a very long time. The film isn't even into the production phase yet, with principal photography set to kick off anywhere from a few weeks to a few months from now, depending on who you believe. My current best info suggests that it will be early next year before cameras roll.
We've been spoiled. Also set for release that May is The Avengers: Age of Ultron and that has a teaser trailer already, albeit one made just for the purposes of whipping up excitement in convention centres. Fandom has started to expect these things.
Now, I'm as sick and tired of the infamous mystery box charades of JJ Abrams and co. as you can imagine. It felt, at times, that the plot twists in Star Trek Into Darkness were engineered with too much mind for the hype and marketing and not for how they might unravel in the film itself. I think a veil of secrecy as a way of whipping up excitement is as manipulative as any other technique and it can boring when there's a lot of fuss repeatedly made about how nothing can be shared or revealed.
But keeping things under wraps when filmmakers are just not ready to show it off yet? Of course that's fair and sensible. And maybe we should be thankful for it.
Now, I've seen evidence – solid evidence – that certain key cast members have signed on for Episode VII. Nobody surprising, mind you. Negotiations are still ongoing with other actors, though, and that is as good a reason as any for Disney and Lucasfilm to sit tight on "returning cast" announcements. I understand why they might be quiet right now.
And I don't expect the studio can give us a title for the film yet as, while I'm fully sure they have one in mind, it would be foolhardy to commit to it while the project is still developing. If they're not one hundred percent that they will want this title, then it only makes sense to take some time, breathe a little and wait and see if it's going to change.
There is an awful lot of concept art for the film already in existence, not to mention some early FX work in model and CG form. Showing some of this off, however, would have been like putting the cart before the horse. This is detail and shading to come later, not something to throw about with no context. And again, all of these designs are still in development – and many of them would be intensely spoilery.
So I understand fully why there was no announcement. And I'm sure that one will come when the studio can commit to it. I mean, honestly, they really aren't going to pass up on that publicity opportunity. They'll do everything they can to get the column inches.
I think that folk should not forget that Disney and Lucasfilm did recently make a Star Wars announcement,* and a considerable one at that. Just a couple of weeks back they held their Celebration convention in Germany and confirmed that John Williams will be back to score the film – indeed, Kathleen Kennedy said Williams was in for the next three films, even if official press releases back pedalled on that a little since.

But that was in Germany so many of the big US blogs and websites weren't there. Doesn't mean it didn't happen, though, even while various reports on Star Wars' so-called no-show at Comic-Con or D23 completely fail to mention it.
What's more, the news that did break at Celebration doesn't mean that US press, fans and bloggers were now entitled to their own announcement on their home soil.
If only one of these big conventions could get a Star Wars announcement, I'm glad it was Celebration, the show for Star Wars fans only and not D23 or even Comic-Con, with their multiplicity of fandoms.
Incidentally, several fans have claimed that the marketing for D23 "promised" Star Wars news. It didn't. And the Expo overall did actually deliver some Star Wars attractions, with Lucasfilm's Pablo Hidalgo hosting Crash Course in the Force: Star Wars Saga 101 and there being a display on the show flow pertaining, if only in a teasing way, to the expansion of Star Wars presence in the Disney theme parks.
In a world where somebody saying for the umpteenth time that Episode VII will be released in 2015 makes headlines, surely this stand-alone panel and park teasing adds up to something? Enough to stop booing, maybe?
It does seem, sadly, like anything happening at D23 outside of the two main presentations has been ignored. For example: streams of buzz were flowing back about Toy Story of Terror when it appeared in the animation panel on Friday, but nobody with a big profile seems to have attended or reported on Saturday's panel dedicated entirely to just this one film where, I'm sure, much more interesting info and insight was made available.
Anyway. Now, if you have a blog or a website and you really want some news on Star Wars, stop waiting for Lucasfilm to hand it to you. Go look for it.
And, no, that doesn't mean make it up.
*Several, if you count the Star Wars: Rebels TV show.
Enjoyed this article? Share it!