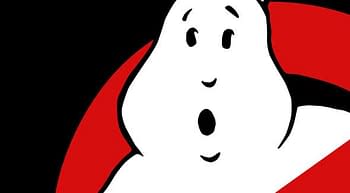 According to The Hollywood Reporter, Sony is exploring the possibility of making an animated feature as part of its plans for a Ghostbusters shared universe. Original Ghostbusters director Ivan Reitman is expected to be involved as a producer.
The report also states he and and Ghostbusters co-creator Dan Aykroyd are part of a "Ghost Corp" to help usher in the Ghostbusters shared universe.
I wonder if the animated feature will run into the same problem that befell the animated series. Filmation produced a live action children's show called The Ghost Busters in the 1970s. It starred F Troop's Forrest Tucker and Larry Storch as a comical ghost catchers. When the first film was made, Columbia Pictures, failed to secure the name from Filmation, but settled with the company on a license fee and a small piece of the profits.
After the film proved to be popular, the two companies briefly worked on an cartoon based on the film together. When that fell through, Filmation developed a new animated series based on their original program. Columbia followed suit, but was forced to call their effort The Real Ghostbusters because of Filmation's prior claim to the name on television. In turn, video releases of Filmmation series were called Filmation's Ghostbusters to prevent further confusion. Once a child actually saw both shows, the differences were crystal clear.
Presuming the trademark is still part of Filmation's assets, could they or the current owners get involved again or would Sony — Columbia's successor — have to title the animated movie The Real Ghostbusters?
Enjoyed this article? Share it!