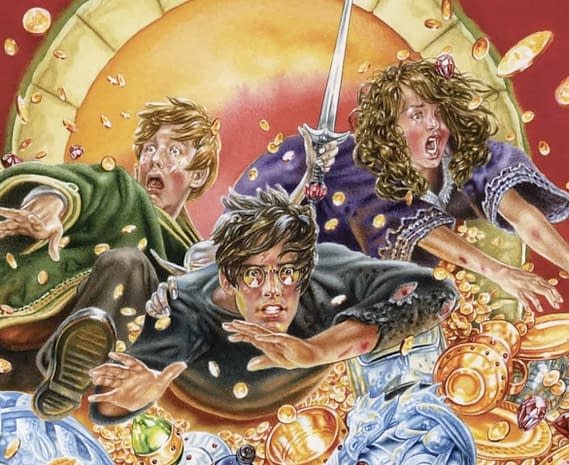 If I were in LA right now, I'd have already read the cover story of today's LA Times, a history of Harry Potter in Hollywood. I'm not, however, so I'm making do with the pieces available online.
Here's an interesting scrap they've thrown out to lure surfers to the paper edition: when Steven Spielberg was approached to see if he'd direct the Harry Potter movies, his plans very different to what we ended up with. Here's the key quote from Warner Bros. president Alan Horn:
I did think it would be worthwhile for Steven Spielberg to direct. We offered it to him. But one of the notions of Dreamworks' and Steven's was, 'Let's combine a couple of the books, let's make it animated,' and that was because of the [visual effects and] Pixar had demonstrated that animated movies could be extremely successful. Because of the wizardry involved, they were very effects-laden. So I don't blame them. But I did not want to combine the movies, and I wanted it to be live action.
No, he didn't want to combine them, and ultimately, he wanted to split them up.
I'm fascinated that Spielberg wanted to direct an animated movie, whether that's Harry Potter or not. He still hasn't (not purely, anyway, as Tintin is motion captured) and maybe he never will, but even that Spielberg had the desire was not something I'd have expected.
I guess Horn's comment about the success of Pixar movies may be very telling; Mr. Spielberg is nothing if not a shrewd businessman and observer of trends.
Enjoyed this article? Share it!