Spike Lee Is Shooting In 4K And Game Of Thrones Gets A Fancy New RED Dragon Camera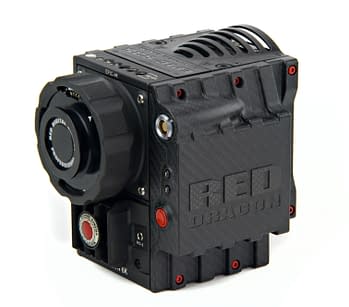 In my round-up of all the news on Spike Lee's Kickstarter funded new feature last month I mentioned that the film would be shot digitally. Lee has made it clear that this was motivated by the need to make the film relatively cheaply and that he still prefers 35mm.
THR are reporting that Lee has chosen to shoot his love story about people addicted to blood in 4K using Sony's F55 camera. Along with other high end digital cameras at ARRI and RED, Sony's F55 is a popular industry choice. Although, it does seem, perhaps not as popular a choice as the RED or the ARRI.
Lee has also confirmed that Sean Bobbitt will be the DOP for this as-yet-untitled film. Bobbitt worked with Lee on Oldboy and also recently shot Steve McQueen's 12 Years a Slave. As far as I'm aware though these were both shot on film, the former using 35mm, 16mm and 8mm film.
It was also announced this week that Game of Thrones will be getting two fancy new cameras for the upcoming season. The appropriately named RED Dragon is RED's latest 6K camera and comes encased in a carbon fiber shell, making it a pound lighter than the RED Epic. The two RED Dragons that will be used for Game of Thrones will be the first two used on any film or TV series, with the camera not actually available to buy until October. When it is released it will be priced at $50 000 and available on a built-to-order basis only.
I'm a huge supporter of digital filmmaking and have seem some truly remarkable films and TV shows shot on digital and I really can't wait to see where this technology goes next. I'm particularly interested to see how the lighter RED could be used. In action scenes for instance. Hopefully Soderbergh may take a couple of them out for a thorough workout soon.