A new photo feature in Interview Magazine shows off principal cast of Spring Breakers, a crime drama from Harmony Korine, screenwriter of Kids, director of Gummo and Julien Donkey Boy, evacuator of Trash Humpers.
It's not too surprising that James Franco is in the film – by now, I wouldn't be surprised to see Franco if I went out into the street and opened the nearest trashcan – but the female leads are a little unexpected: sometime Disney starlets Selena Gomez and Vanessa Hudgens, somebody called Ashley Benson who also seems to curry favour with the gossip web.
These pics seem to be a blend of stills from the film, posed promo images in the vein of a fashion shoot and one behind-the-scenes shot of Korine.
I saw the pics at Hollywood Life, but the best versions come from the Selena is a Goddess tumblr.
I'm looking forward to seeing a trailer and finding out how Korine has staged this thing. In the meantime, here's a plot blurb:
Four college girls who land in jail after robbing a restaurant in order to fund their spring break vacation find themselves bailed out by a drug and arms dealer who wants them to do some dirty work.
Franco is the drug and arms dealer, I assume.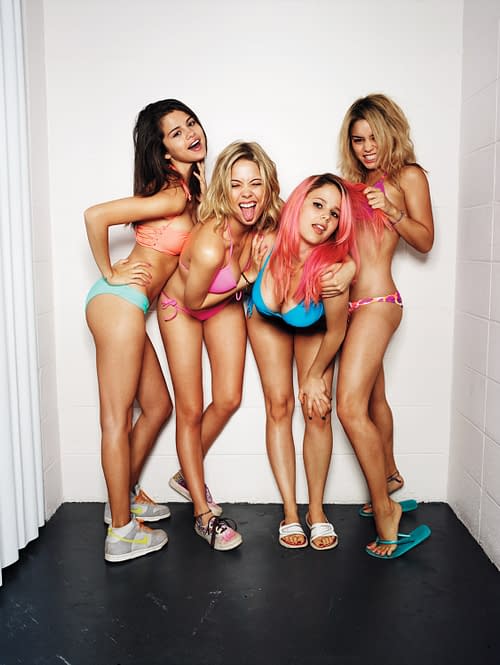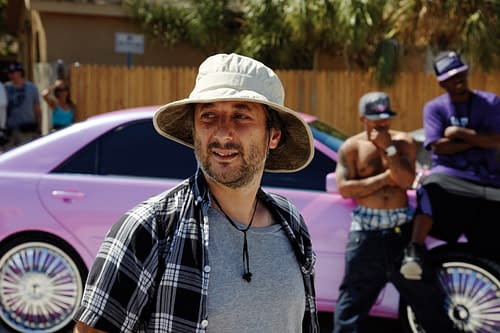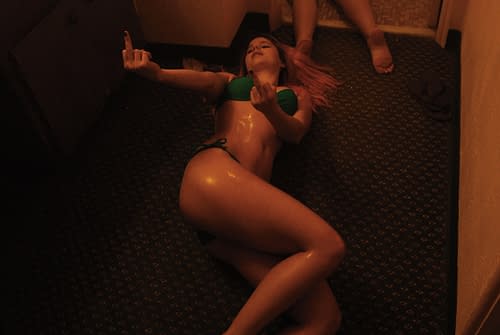 Enjoyed this article? Share it!