It's the beginning of the end. Ever since the first Star Wars movie came out in 1977 it launched one of the biggest franchises of all time. Now we're a little over a month away from the big release of Star Wars: The Rise of Skywalker which being marked as the end of the Skywalker Saga. While this hardly means the end of all Star Wars material, we have three TV shows in various forms of development, it does mean that this version of Star Wars movies is coming to an end. The latest round of Entertainment Weekly covers plays homage to the entire series of movies and not just the recent ones.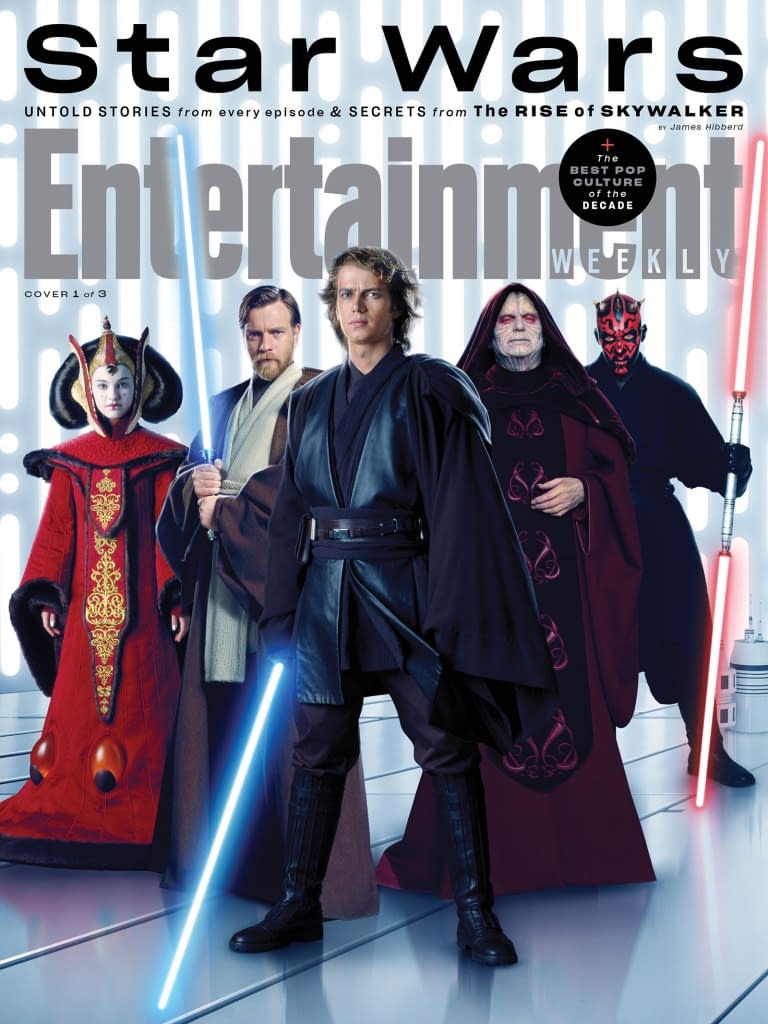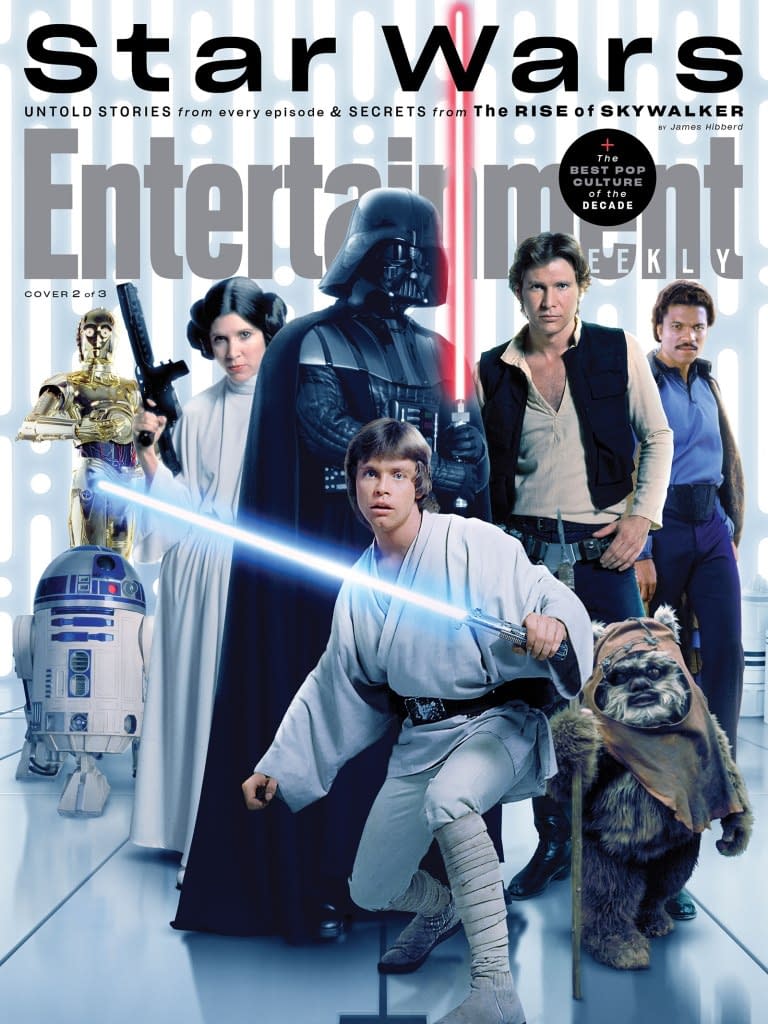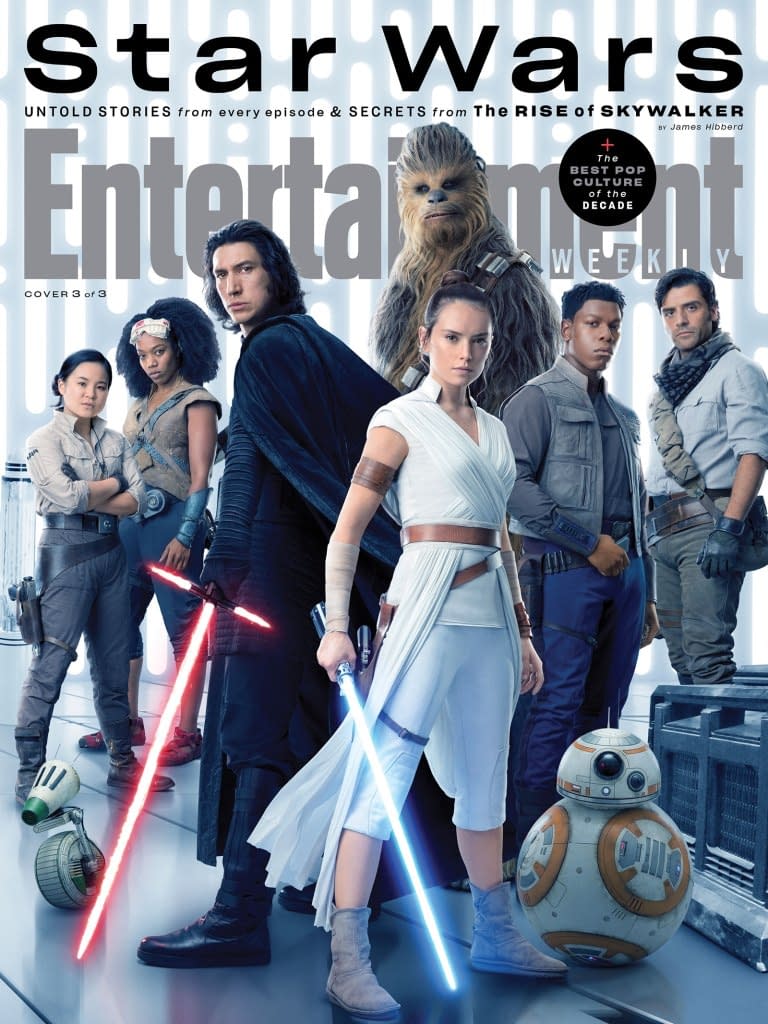 It's pretty cool to see all of the casts lined up like that and to give out a little bit of love to the prequels. Opinion on the prequels have turned around in recent years so it's nice to see someone acknowledges that for better or for worse these movies are part of this saga. It's going to be interesting to see how this latest trilogy ages once emotions regarding certain creatives choices fans might or might not agree with.
Star Wars: The Rise of Skywalker, directed by J.J. Abrams, stars Daisy Ridley, Adam Driver, John Boyega, Oscar Isaac, Lupita Nyong'o, Domhnall Gleeson, Kelly Marie Tran, Joonas Suotamo, Naomi Ackie, Richard E. Grant, Keri Russell, Mark Hamill, Anthony Daniels, and Billy Dee Williams.
It will be flying into theaters on December 20th, 2019.
Enjoyed this article? Share it!