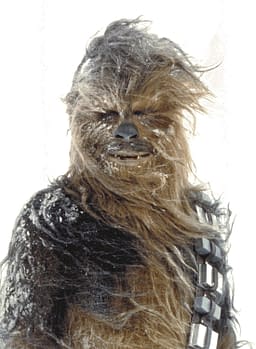 I think it's a given that some of the second unit work on Star Wars Episode VII will take place in Iceland. Newspapers from the country have been reporting as much since March, and in just the last week they even gave a specific account of an accident that forced a helicopter to make an emergency landing during the shoot.
But what's going on out there? Though Empire Strikes Back shot its Hoth scenes in Norway, Iceland's a close match, and if we're to assume JJ Abrams and company are going to keep things tidy and avoid bringing two different snowy planets into the picture, I think we can assume we're set for a return to the same world once again.
Because I kept reading about the Iceland shoot and would bring it up in pretty much every Star Wars chat I've had, I've been included in a few off-the-record conversations about the location. Nobody could go so far as to tell me which characters would turn up in the scenes, however, and it wasn't until today that I got some idea.
The best lead on who we might see in action on Hoth is probably (and improbably) 2000AD and Warhammer alum Gordon Rennie. According to a recent Facebook update, he's been chatting to an unnamed member of the 2nd unit team who has been shooting in Iceland and they revealed to Rennie that the scenes will feature Chewbacca and "old skool" Stormtroopers.
I expect these would be longshots with stunt Chewie and stunt troopers, and that they would be meant to be cut together with close-ups of "real" Chewie and other lead characters, shot at another time and in a friendlier location.
Who was Rennie chatting with? Can they be trusted or was this pub bragging? Are these Stormtroopers what Kenner Toys taught me to call Snowtroopers? This is definitely a case of "more questions than answers," but it does fit the pattern I'd already had established. I think the story is pretty much definitely true.
We're a long way off from seeing the whole puzzle, but every new jigsaw piece is fun. Star Wars: Episode VII will be released in December 2015.
Enjoyed this article? Share it!