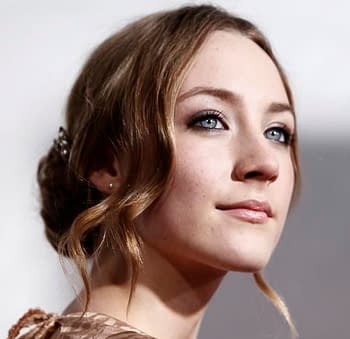 A couple of weeks ago rumours started surfacing that Saoirse Ronan was going in to read for Star Wars Episode VII. Brendon pointed out at the time that he'd heard whispers that the role she was going in for was one of the lead roles. Possibly even the lead role.
Ronan has confirmed to Sky News that she has indeed read for a part in the film. We were pretty confident of that already but it's good to hear something more solid, straight from the horse's mouth so to speak.
Latino Review, who first broke the news about Ronan last month, are reporting today that Sullivan Stapleton has also gone in to read for Episode VII. And according to them he's got in a bit of trouble for blabbing about it too.
Brendon broke the news last week that casting was underway for a character in Episode VII that sounded awfully like Chewbacca, or at least a Wookie.
The original actor who played Chewbacca, Peter Mayhew, has since said that he intends to pursue the role of Chewbacca – I think we're pretty much assuming it's Chewbacca at this point – but there are, of course other tall actors and non-actors interested in the role.
The BBC are reporting that one Star Wars fan, Jonny Mathers, is also pursuing the role. Mathers is from Weston-super-mare in the UK and is 7ft 3in, the same height as Mayhew. The piece mentions that Mathers responded to a casting call for an "untitled studio feature" for a "Male, 7 ft to 7.3 ft tall with a slim/thin build and upright posture", which tallies with Brendon's report. Mathers was a little cagey with what he said to the BBC, either because he is making some headway towards the part or perhaps because he doesn't want to pul a Stapleton.
And finally, here's a video of Josh Homme, of Queens of the Stone Age fame, 'auditioning for Star Wars', via Consequence of Sound.
[youtube]http://www.youtube.com/watch?v=vfn1niX3K7Q[/youtube]
Enjoyed this article? Share it!