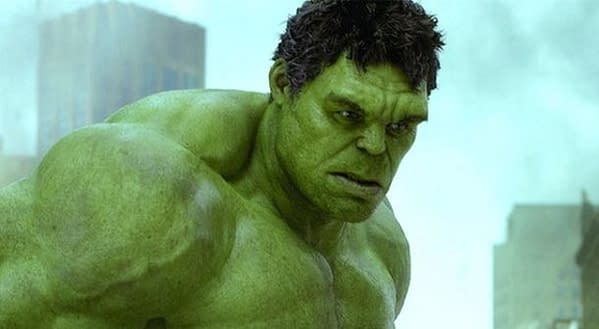 Don't be sad, Hulk. According to your alter ego's alter ego, Marvel are "for the first time" entertaining the idea of a solo Hulk movie. You can even see him say so in this video from Digital Spy.
For the first time? Really? Or is that code for 'something is solidifying'?
We hear talk about Marvel movies all of the time. Sometimes we hear word from the set. And sometimes that word leaves us to believe that The Avengers: Age of Ultron goes a long way to setting up a solo Hulk movie. A particular solo Hulk movie.
Don't be too surprised if there's an announcement at San Diego. Just a little surprised.
Enjoyed this article? Share it!