One of next year's Vegas magic pictures will be Burt Wonderstone. This is the one unencumbered by large scale heist action.
Steve Carell is starring in the title role, with the help of a lovely wig. Also in the cast are Jim Carrey, Olivia Wilde and Steve Buscemi. Jason Reitman apparently did a polish draft on the script, and that's a very good thing.
There's no trailer as yet but below are the first posters and stills released to promote the picture. As befits the stylings on show, David Copperfield was the magic consultant for this film, makes a cameo as himself and even invented a new, large scale illusion for one key scene.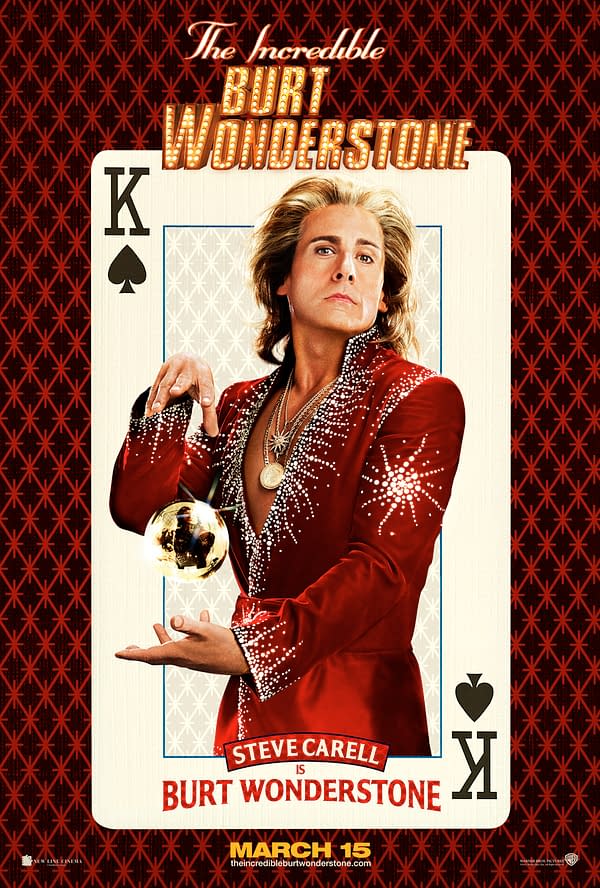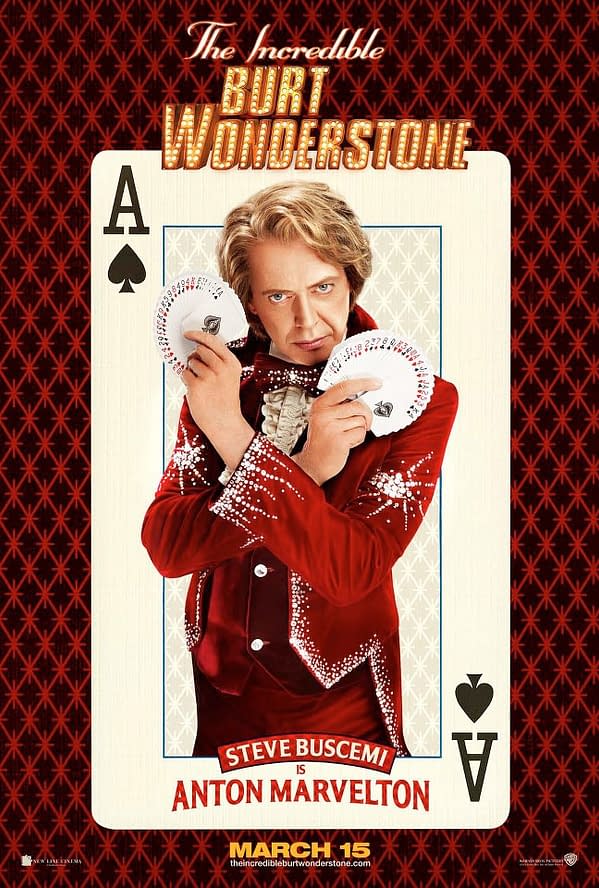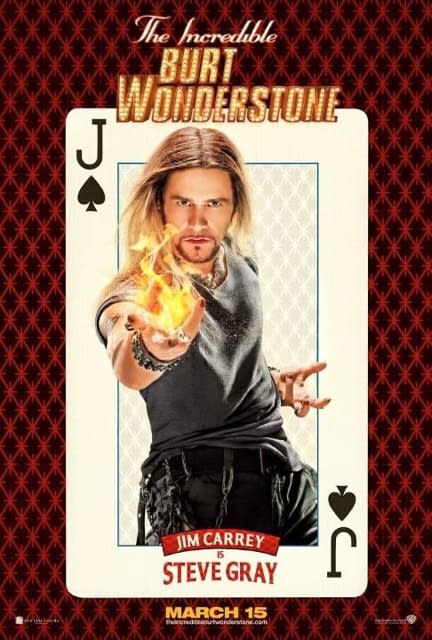 Thanks to USA Today for the two stills, Warner Bros. for the posters and Carell and Buscemi for their expressions in the last picture.
And no, I don't know why they're supplying a smaller scale Jim than the others. Ask his agent.
Enjoyed this article? Share it!