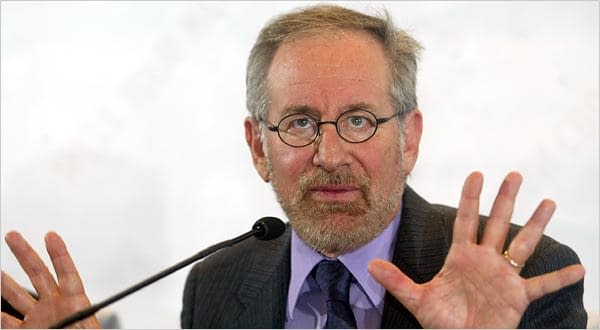 His reps have said within the last twenty four hours, that Robopocalypse was going on indefinite hiatus, but now Steven Spielberg has addressed why, and promised that the film lives on. Here's a quote from EW:
We found that the film was costing a lot of money and I found a better way to tell the story more economically but also much more personally. I found the personal way into Robopocalypse, and so I just told everybody to go find other jobs, I'm starting on a new script and we'll have this movie back on its feet soon.
What does that mean, I wonder? More personal how? A cynic would suspect that this is really all about the money, even if Spielberg can't admit it to himself. Naughty cynic.
The delay incurred should be six to eight months, Spielberg suggesting. Long enough for the cast to fulfill other comittments then come back to roost? Certainly not long enough for Spielberg to take on another project first.
Enjoyed this article? Share it!