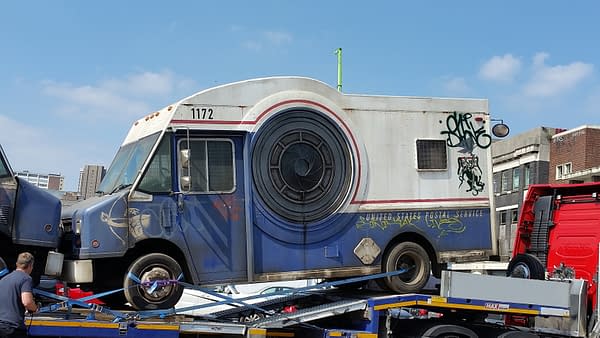 By Olly MacNamee
With its mix of crumbling industrial warehouses and modern sky high tower blocks, Birmingham offers the perfect vista for Steven Spielberg's adaption of the novel Ready Player One by Ernest Cline. This week saw the start of cameras rolling around the streets of Digbeth in the heart of the city's old industrial quarter which is still alive and kicking in the 21st century. The difference is — for the next month or so at least — the engineers and mechanics of this beaten up part of Brum have the likes of myself and other media snoops to contend with as they go about their everyday lives.
Ready Player One centres on gamer Wade Watts, in the year 2044, as he journeys through the MMO game The Oasis in order to track down the very real fortune of the recently deceased game's founder and billionaire. Needless to say, this modern day Hero's Quest set in virtual reality has it's share of thrills and upsets, as Watts finds himself at odds with the greedy corporate enemies he inevitably meet on his way to finding his fortune. Or not.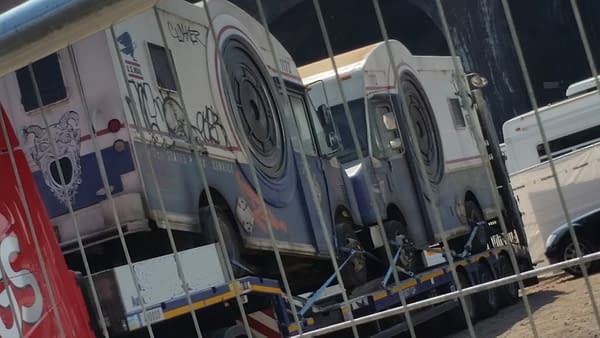 I was able to grab a shot or two of one of the futuristic postal vehicles being used in the film, as well as a crane being set up for some sort of stunt shot involving high buildings and long fall downs, I imagine. And, while there are no signs of stars like Simon Pegg (Star Trek Beyond) or Mark Rylance (The BFG) yet, it is early days for this shoot.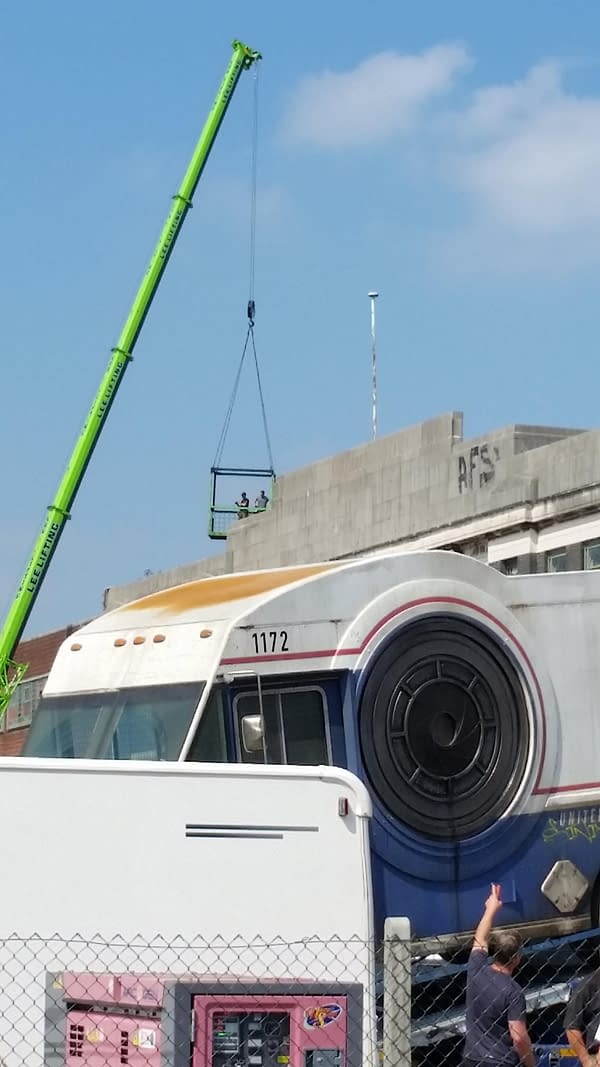 With the filming of The Girl With All The Gifts and Kingsman: The Golden Circle having taken place here in Britain's second city, it certainly feels like Birmingham is quickly becoming the desired place to film for many directors.
I'm ready for my close up now, Mr. Spielberg.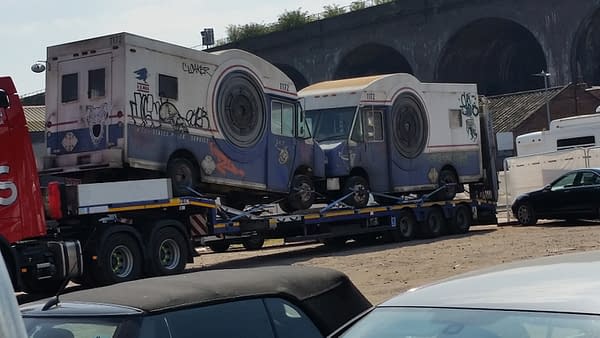 Olly MacNamee teaches English and Media, for his sins, in a school somewhere in Birmingham. Some days, even he doesn't know where it is. Follow him on twitter @ollymacnamee or read about his exploits at olly.macnamee@blogspot.co.uk. Or don't. 
Enjoyed this article? Share it!