I don't like clowns, I don't like dolls and I don't like blu-tack. As a result, this new poster for James Wan's The Conjuring has my red needle at 33% freaked out, maybe a little higher because that face is kinda clowny.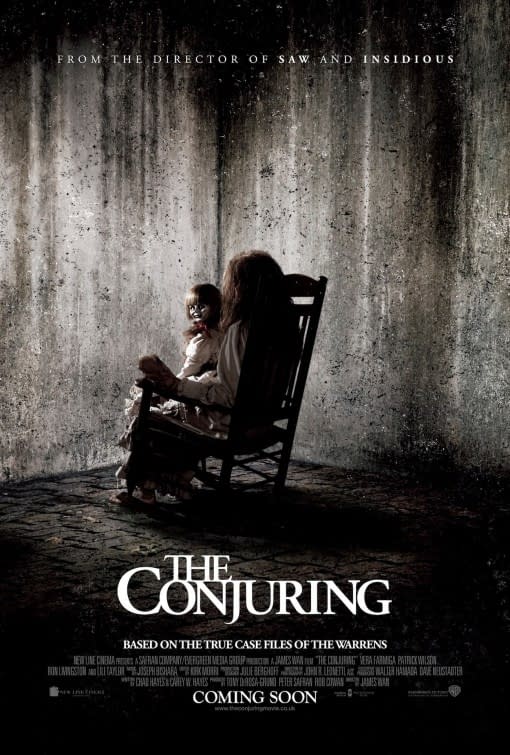 The Conjuring won't now be out until August 2nd in the UK. The US release is still set for July 19th.
Incidentally, the screenplay for the upcoming Poltergeist remake brings back the clown doll. So… great. I've got that to look forward to too.
Enjoyed this article? Share it!