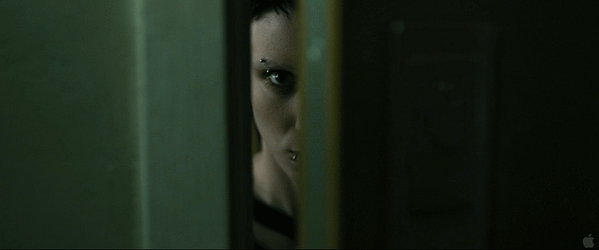 A couple of months back, various bloggers, hacks and keyboard squeezers were invited to see an eight minute trailer for David Fincher's do-over of The Girl With The Dragon Tattoo. They pretty much unanimously loved and adored it. If there was a dissenting voice, I didn't hear it.
And now this long form trailer has been made available to the plebs. By which I mean me, but you're welcome to check it out too.
To see it, you need to visit the US iTunes Store and convince it you're in the US – something those of you in the US should find pretty much automatic, eh?
The trailer is available from the pre-order page for the huge, huge soundtrack that I was telling you about a couple of days ago. You don't need to make any kind of purchase to stream it, thankfully.
The full track listing for the soundtrack is there on iTunes, running to 39 separate pieces and an apparent run time of around three hours. Immingrant Song comes first, and the cover of Bryan Ferry's Is Your Love Strong Enough comes last. You can buy now, and download on the 9th.
Or if you visit the Nine Inch Nails official site, you can download six of the tracks for free, right now – or maybe you'd rather just stream them with the widget below.
Thanks to The Film Stage for the heads up.

Enjoyed this article? Share it!