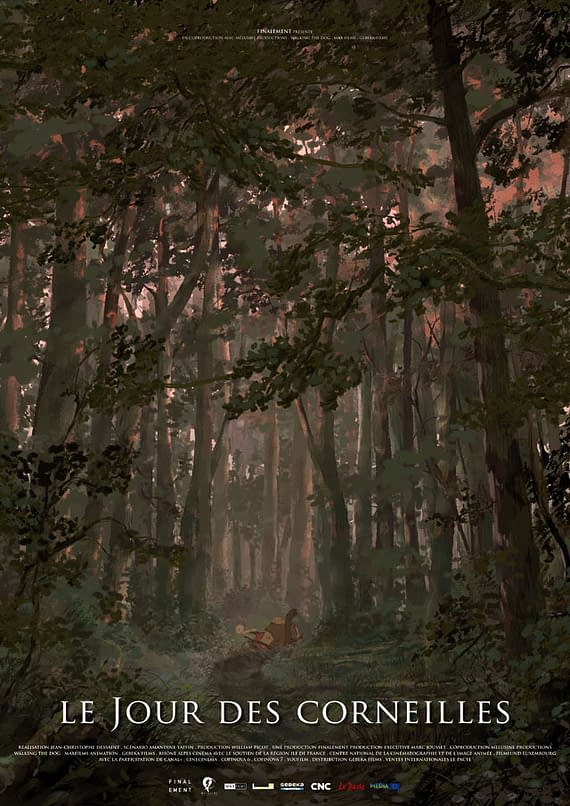 The Canadian animated feature film The Day of Crows, originally Le Jour Des Corneilles, looks absolutely beautiful. It is being adapted from the novel by Jean Francois Beauchemin by director Jean Christopher Dessaint.
Before we get to the stills, here's it's official synopsis:
In a cabin in the deep of the forest, a child and his father lead a life of isolation. The child grows up fearing and admiring his father and his only other companions are the ghosts that haunt the forest. When he comes across a neighboring village and meets a young girl there, Manon. He finally discovers that love exists. And from then on, he does not cease in his search for the place where his father's love his hiding from him.
The images, and the poster at the head of the story, all come from the blog of Charles Fabian, an animator on the movie. Voices are to be provided by Jean Reno, Isabelle Carre and the late director Claude Chabrol. I hope Chabrol is the frog.
Enjoyed this article? Share it!